Money In Politics: Bernie Sanders' $200 Million Campaign Boosted Left-Wing Consultants Who Helped Barack Obama, Howard Dean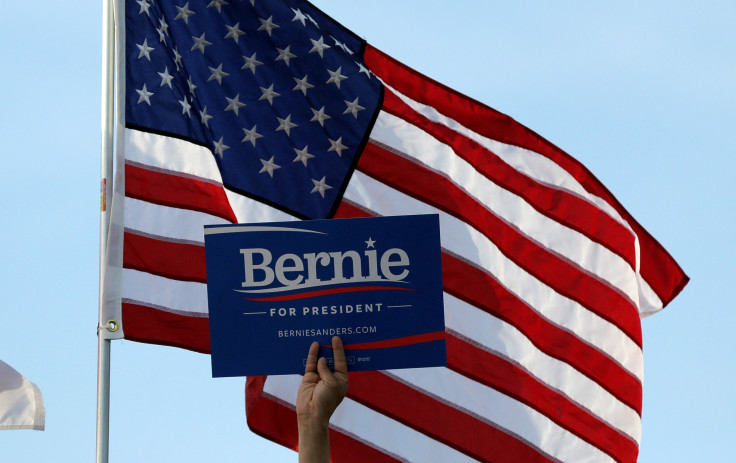 For all his reputation as a scrappy underdog, Bernie Sanders ran the most well-funded presidential campaign of the 2016 primary season. Excluding super PAC spending, he even outspent the presumptive Democratic nominee Hillary Clinton by about $25 million, according to the latest Federal Election Commission disclosures, which tracked spending until the end of April.
Although Sanders branded himself a different kind of presidential candidate and frequently spoke of a political revolution, the underlying structure of his campaign was fairly standard for a modern political operation, said Adam Sheingate, the chair of political science at Johns Hopkins University who is an expert in the history of political consulting.
"It looks like a pretty traditional campaign," Sheingate told International Business Times. "I don't see a lot of differences between this campaign and Clinton's, other than that I think Clinton spent more money on polling."
In that regard, Sanders stands in sharp contrast to this year's other important outsider presidential candidate, presumptive Republican nominee Donald Trump. Both Sanders and Trump had wildly unorthodox approaches to fundraising: The former primarily relied on small-dollar contributors giving an average of about $27, and the latter banked on earning vast amounts of free media coverage and poured his own wealth into the campaign.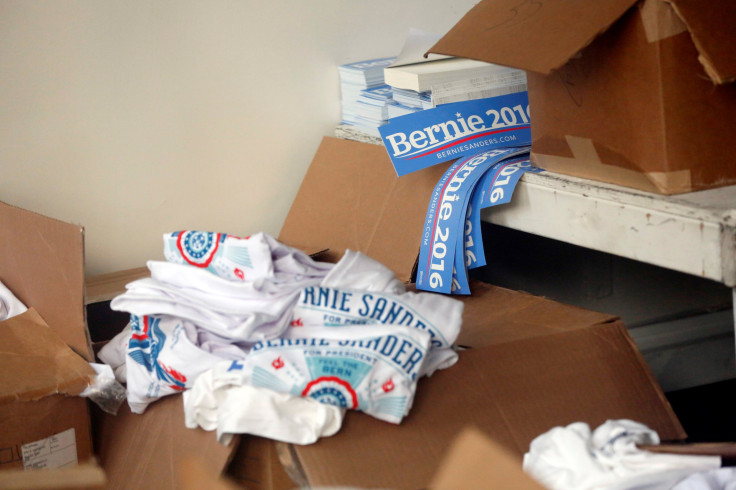 Throughout the primary season, Trump ran a largely bare-bones operation, one held together by earned media and pre-existing celebrity. Sanders did not have that luxury — nor did he need it. Unlike Trump, Sanders is a career politician with an expansive network of progressive operatives at his disposal. The left wing of the Democratic Party has been honing its digital fundraising and organizing tools for more than a decade: By turning to the right consulting firms, Sanders was able to tap into that resource.
"You have a pretty robust group of firms on the Democratic side that focus on these digital, analytic tools," Sheingate said.
All told, the Sanders campaign spent more than $200 million, with much of it going to political consultants. The Center for Responsive Politics estimated that more than one-half of the Sanders war chest was spent on media, a category that includes consultants, digital advertising agencies and media buying firms. Together, they honed the Sanders message, dispersed it across the country and built the formidable small-dollar fundraising infrastructure that allowed Sanders to run without the help of wealthy benefactors.
Clinton spent a much bigger share of her campaign funds on staffer salaries than on outside firms, although both Democratic candidates gave tens of millions of dollars to a small circle of favored consulting groups. The biggest recipient of Clinton money was GMMB, a giant in the Democratic consulting business that also worked on both of President Barack Obama's White House campaigns.
Bernie Sanders Campaign Committee Spending | InsideGov
When it came to the Sanders campaign, the biggest vendor was a virtual unknown: Old Towne Media, a media buying firm that came into existence just two years ago and has since been responsible for almost $65 million in Sanders campaign expenditures.
Little is known about Old Towne Media, which lists its main address as a home in a residential neighborhood of Alexandria, Virginia, in state filings. The company did not respond to an interview request. Other media reports have linked the firm to top Sanders adviser Tad Devine, whose own outfit, Devine Mulvey Longabaugh, has received about $4 million from the campaign.
Besides Old Towne, the biggest recipients of the Sanders campaign's funds were two entities that helped shape its remarkable fundraising operation. The digital communications firm Revolution Messaging and the Democratic fundraising platform ActBlue received nearly $24 million and slightly more than $6 million, respectively.
A Revolution Messaging representative declined to be interviewed, but confirmed that the group has been involved in numerous aspect of the Sanders campaign's digital organizing strategy, from digital fundraising to the distribution of online videos. The firm was launched by alumni of the 2008 Obama campaign, another trailblazer when it comes to Democratic online fundraising. In the years since then, veterans of other digitally driven Democratic campaigns have come aboard.
Revolution Messaging partner and Sanders fundraising guru Tim Tagaris, described by Politico as "the left's leading practitioner of digital and email fundraising," worked on the 2006 Connecticut Senate campaign of Ned Lamont, the Greenwich millionaire who defeated incumbent Joe Lieberman in the Democratic primary election by running on an anti-war platform. (Disclosure: The author of this piece was an intern on the Lamont campaign.) Michael Whitney, another Revolution Messaging employee, started his career working on the youth arm of Howard Dean's 2004 presidential campaign. Both the Lamont and Dean campaigns were turning points in the progressive left's ongoing efforts to mobilize within the Democratic Party using digital tools.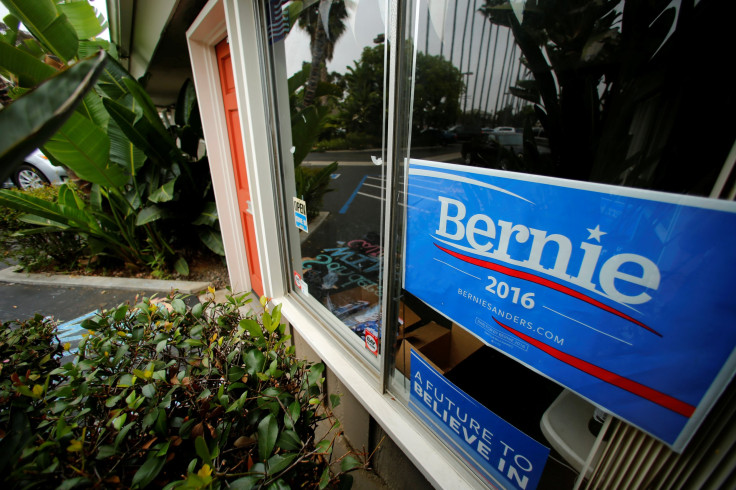 ActBlue also has a long pedigree within the netroots. In some ways, it has grown up with the movement. Founded in 2004, the nonprofit fundraising platform said it has raised more than $1 billion for progressive candidates over the years.
"It's been very gratifying to see, 14 years later, that small-dollar donors are a real strategic advantage for us on the left," ActBlue Executive Director Erin Hill told IBT.
People with ActBlue accounts can use them to give to Democrats who aren't clients, but contracting with the group allows campaigns access to various tools intended to make their online fundraising operation more robust. The Sanders campaign website processes donations using ActBlue.
"When a campaign or organization builds a relationship with a donor, we make it very easy for donors to be able to take action," said Hill.
That's paid off for the Sanders campaign. The latest FEC filings show him in first place among all presidential candidates this year when it comes to fundraising, edging out Clinton by less than $1 million. As Sanders himself has often boasted, the average contribution size is close to $27. Thanks to digital tools such as ActBlue and effective online communications by groups such as Revolution Messaging, those contributions have added up.
With the primary season now over, the big question is how the political consultants affiliated with the Sanders campaign will disseminate their knowledge and methods across the Democratic Party.
"There may be an open question here in terms of what's the next step," said Sheingate at Johns Hopkins. "What happens behind-the-scenes when you get a coming together on the Democratic side? Does that mean there's going to be a sharing of data? Will consultants who work for Sanders go to work for Clinton? That's sort of an open question."
FOR FREE to continue reading
✔️ Unlock the full content of International Business Times UK for free
offer available for a limited time only
✔️ Easily manage your Newsletters subscriptions and save your favourite articles
✔️ No payment method required
Already have an account? Log in
© Copyright IBTimes 2023. All rights reserved.