Monkeypox Update: 9 US Cases Confirmed, Officials Emphasize Preparedness
The Centers for Disease Control and Prevention confirmed Thursday that nine people have the monkeypox virus in the U.S.
"These cases were suspected by local clinicians. They were identified by local laboratories and triggered local public health action to help with treatment and management of any potential contacts," said CDC director Rochelle Walensky at a press briefing.
Seven states confirmed at least one case of the virus. There are more people who potentially came in contact with anyone infected. Massachusetts, Florida, Utah, Washington, California, Virginia, and New York are the seven states with confirmed cases.
Right now, the CDC is investigating each of the infections to determine how each infected person contracted the virus. Monkeypox spreads through intimate physical contact and, while often associated with sexual intercourse, can spread through a variety of means. However, unlike the COVID-19 virus, monkeypox is not an airborne disease, which is a good thing.
"We shouldn't be surprised to see more cases reported in the U.S. in the upcoming days. It's actually a sign that Americans are remaining vigilant," said Dr. Raj Panjabi, a senior director for health security and biodefense at the White House.
The U.S. has a stockpile of two vaccines and an antiviral medicine that work to combat monkeypox. Officials will focus on administering these treatments to vulnerable groups. These groups include healthcare workers and people who came into close contact with infected individuals.
Out of all the current people, only a handful traveled to areas with known monkeypox outbreaks. All of those infected are also gay or bisexual. This information led some to speculate that monkeypox is a "gay disease," which is not true as diseases do not target sexuality.
Many used similar rhetoric at the beginning of the ongoing global AIDS/HIV epidemic, which Walensky alluded to during a press conference. Walensky urged healthcare workers and the public to not rely on stigma and bigotry when addressing these concerns.
"While some groups may have a greater chance of exposure right now, infectious diseases do not care about state or international borders. They're not contained within social networks and the risk of exposure is not limited to any one particular group," Walensky said Thursday.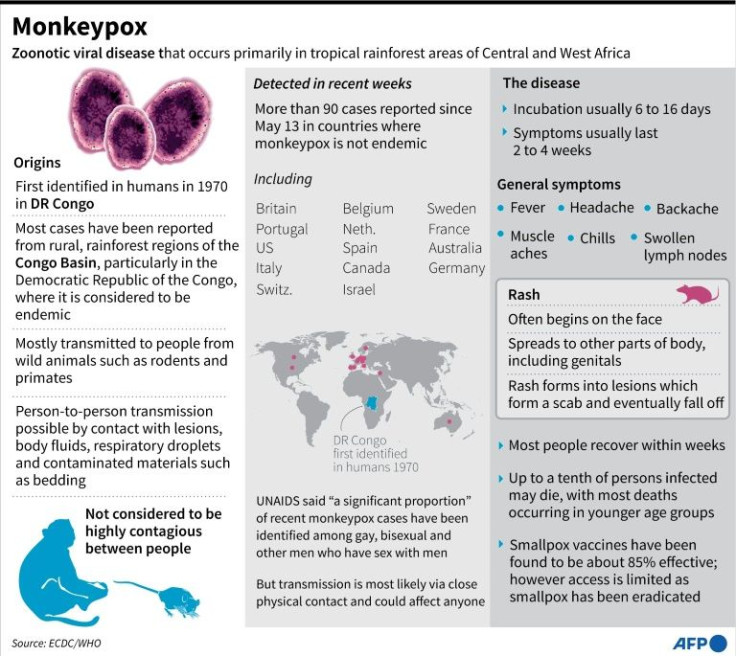 © Copyright IBTimes 2022. All rights reserved.
FOLLOW MORE IBT NEWS ON THE BELOW CHANNELS