Is Monkeypox An STD? Cases Reported In 20 Countries
KEY POINTS
Monkeypox has been detected in at least 20 countries outside of Africa, a report says
An outbreak of the disease in North America and Europe is primarily spreading through sex among men
Monkeypox is not considered an STD or STI even if it can be transmitted through sexual contact
Monkeypox is reportedly spreading across countries mostly via sexual contact, but health experts said that it is neither a sexually transmitted disease (STD) nor a sexually transmitted infection (STI).
As of Tuesday, the rare disease has been detected in at least 20 countries outside of its usual Africa base, the BBC reported.
Czech Republic, Slovenia and United Arab Emirates reported their first cases this week, according to the outlet.
The Centers for Disease Control and Prevention (CDC) said there have been confirmed cases in Australia, Austria, Belgium, Canada, England, France, Germany, Israel, Italy, Netherlands, Portugal, Scotland, Spain, Sweden, Switzerland and the U.S. as of Monday.
Argentina reported its first suspected case Monday, while Finland discovered a "highly likely" first case Wednesday, according to Reuters.
Outside Africa, there are now 237 confirmed and suspected cases of monkeypox, the BBC report said.
"We've seen a few cases in Europe over the last five years, just in travelers, but this is the first time we're seeing cases across many countries at the same time in people who have not traveled to the endemic regions in Africa," Dr. Rosamund Lewis, the head of the World Health Organization's (WHO) smallpox research, said in a Monday livestream.
The ongoing outbreak of the virus in North America and Europe is primarily spreading through sex among men, according to WHO. The symptoms often include a fever and rash, but the infection is usually mild.
First discovered in monkeys back in 1958, hence its name, monkeypox is transmitted through contact with people, animals or materials that have been contaminated with the monkeypox virus, according to the CDC.
While monkeypox can be transmitted through close personal contact with sores or bodily fluids, it is not considered an STD, Dr. John Brooks, a medical epidemiologist with the CDC's Division of HIV/AIDS Prevention, told USA Today.
The disease is not considered an STI as well, according to Andy Seale, an adviser to the WHO on HIV, hepatitis and other STIs.
"Many diseases can be spread through sexual contact. You could get a cough or a cold through sexual contact, but it doesn't mean that it's a sexually transmitted disease," Seale said.
The WHO adviser also clarified that monkeypox is not a "gay disease."
"There's a lot of stigma and discrimination that surrounds many diseases, and I think the key thing we need to look out for is, as WHO, to work with our partners in communities and elsewhere to make sure that the messaging is correct. So while we are seeing some cases among men who have sex with men, this is not a gay disease," Seale was quoted as saying by CNN.
There is currently no safe and proven treatment for monkeypox infection, according to the CDC.
However, Danish vaccine maker Bavarian Nordic is reportedly producing more of its smallpox vaccine to help governments fight the spread of monkeypox.
Despite its spread to several countries across the world, the WHO believes monkeypox can still be contained with the right response, per the BBC.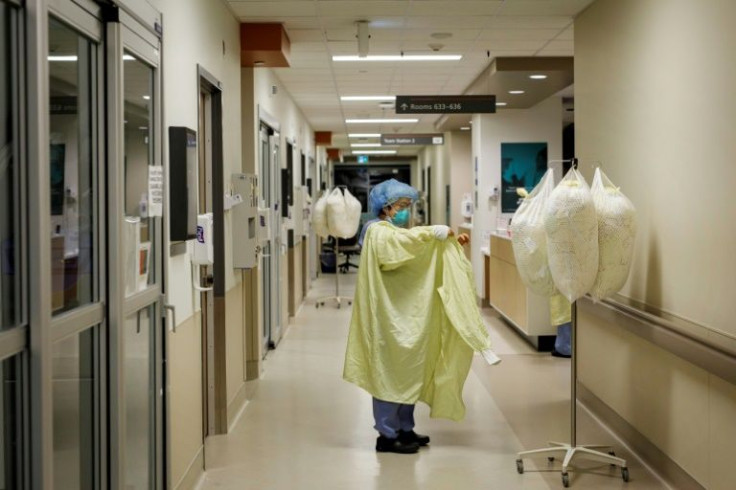 © Copyright IBTimes 2023. All rights reserved.