Monkeypox Update: Virus 'Likely' Detected In California Amid Growing Concern Of Spreading Cases
Another "likely" case of monkeypox has been detected in the U.S. and is being investigated by public health officials in Sacramento County, California.
The person who may be infected with the virus recently traveled to Europe, where cases of the virus have been confirmed, and has probable symptoms of monkeypox, the Sacramento County Division of Public Health said, according to the Los Angeles Times.
Sacramento County Public Health Officer Dr. Olivia Kasirye said in a statement obtained by the news outlet that "based on symptoms and preliminary testing, monkeypox confirmation is likely."
According to health department, the person is in isolation at their home and is not in contact with other people. The person's gender and age have not been released, but the individual has been confirmed to be a county resident.
Kasirye said in a statement obtained by the San Francisco Chronicle, "Risk to the general public is extremely low."
If the case is confirmed to be monkeypox, it would be the first known case in California and would follow the only known confirmed case in Massachusetts that was identified last week. Other suspected cases have been identified in Florida, New York, two in Utah, and another in Washington state.
Monkeypox symptoms include fever, chills, rash, and muscle aches, followed by pox-like lesions, according to the Centers for Disease Control and Prevention (CDC). The virus is typically transmitted from animals but can also be transmitted from humans, with recovery occurring within several weeks with most people not requiring hospitalization, the agency said.
The CDC has warned that there is an increased risk for gay and bisexual men to contract the virus.
Globally health officials have increased concern about the rising cases of monkeypox, especially among people that have not traveled to western or central Africa, where the virus is prevalent.
Jennifer McQuiston, the CDC's deputy director of its Division of High Consequence Pathogens and Pathology, said in a news briefing on Monday, according to the Los Angeles Times, "What's different about what we've been seeing around the world in the past two weeks is that most cases do not have recent travel to Nigeria, or to another country where monkeypox would normally be found.
"Some have traveled to other countries in Europe and Canada, in late April and early May. And we're actively working to try to connect these dots to identify how the cases are spreading between countries."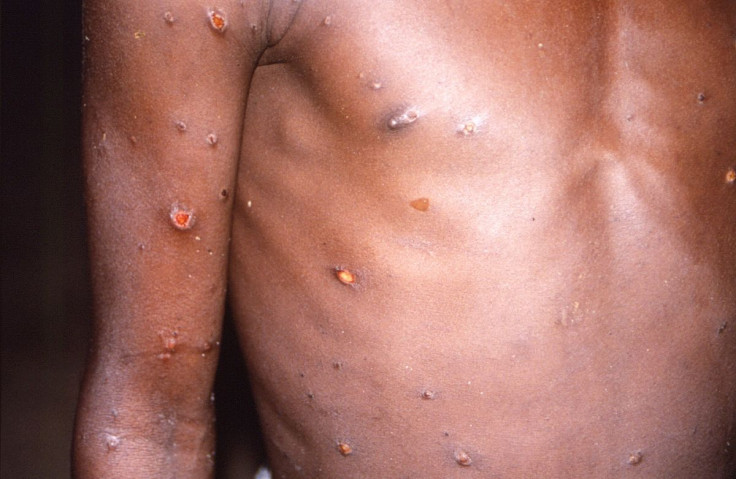 © Copyright IBTimes 2023. All rights reserved.