MONSTA X's Joohoney Enters Military Today; Touts Buzz Haircut Online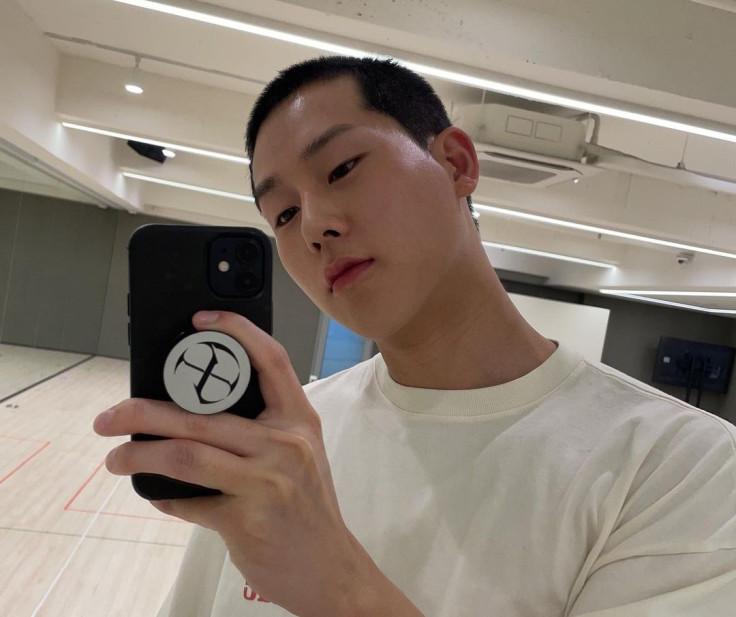 KEY POINTS
MONSTA X member Joohoney has enlisted in South Korea's mandatory military service
Joohoney announced his enlistment earlier this month via MONSTA X's fan cafe
Joohoney shared a carousel of photos on Instagram, showing his military buzzcut
Another third-generation K-pop idol will enter South Korea's military soon, and it's Joohoney from MONSTA X.
Starship Entertainment just announced that the 28-year-old South Korean rapper will enlist as an active duty solider Monday, according to South Korean media outlet Star News.
Earlier this month, Joohoney already confirmed his enlistment via MONSTA X's fan café, writing a heartwarming letter addressed to the fans — also known as MONBEBE — and explaining why he has opted to start his military service now even though he's still got seven years before turning 35.
"Monbebe, I will join the military on July 24. I thought a lot about when I should talk about it. There's not much time left [as] I thought, so I'm very worried while writing about how all the fans might feel. I thought a lot about this... Above all, I wanted Monbebe who came to [fan convention] to smile happily at me, and I wanted to see those smiles. I wanted to do the same for you. That's why I'm sharing the news today," he wrote, per an English translation from GMA Entertainment.
Speaking on his enlistment, the "Love Killa" hitmaker said, "Enlistment is something I have to do so I will come back healthily. I'm not leaving forever, so don't worry, look up at the sky every day and think about what I said, and think of [Jooheoney] at least a few times a day!! Okay?" He also thanked the fans for giving him the energy and singing along with him during performances, which made him feel the most "free."
Joohoney reminded fans not to forget about the memories they shared and promised that he would showcase a "cool" and "great" performance once he returns. He also expressed how much he loved the fans.
On Sunday, the rapper-dancer teased his new hairdo: the military-appropriate buzzcut.
He shared a carousel of photos on his personal Instagram account, which included snaps of his cut hair shaped into a heart and pictures with his bandmate Hyungwon.
Following the post, fans expressed their mixed reactions to Joohoney's enlistment. While some greeted him well and praised his new haircut, others felt sad that he would leave soon.
"His buzzcut looks so good, but we already knew that. Honey fighting!!!" one commented.
Another user wrote, "Stop, I'm [going to] miss you [so much]."
"We will wait for you, so please take care of yourself and come back quickly love you so much I am going to miss you love you," a third user stated.
"Oh God, it's raining a lot today; please postpone the enlistment for a few days," a fourth user begged.
Joohoney is the third member of MONSTA X to enlist in South Korea's military service. Shownu entered in July 2021 as a public service worker, while Minhyuk is currently an active-duty soldier. Kihyun and Hyungwon have yet to announce further details about their enlistment.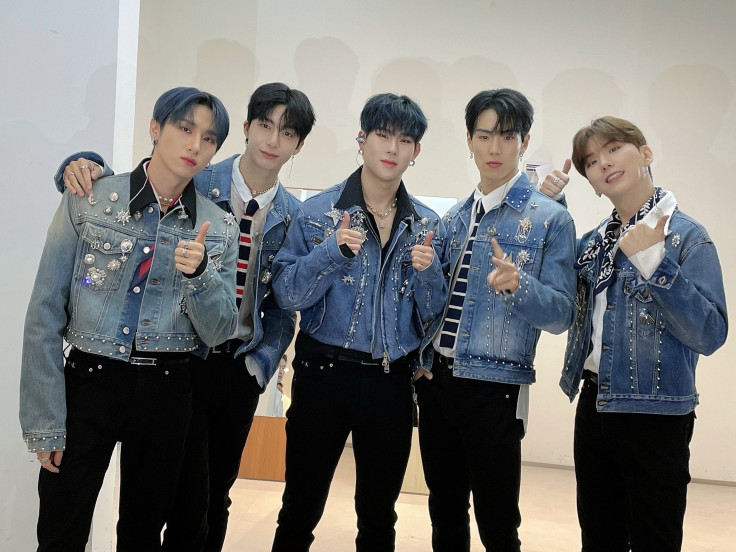 © Copyright IBTimes 2023. All rights reserved.