KCON LA 2023 Final Lineup Revealed: Dates And How To Get Tickets Here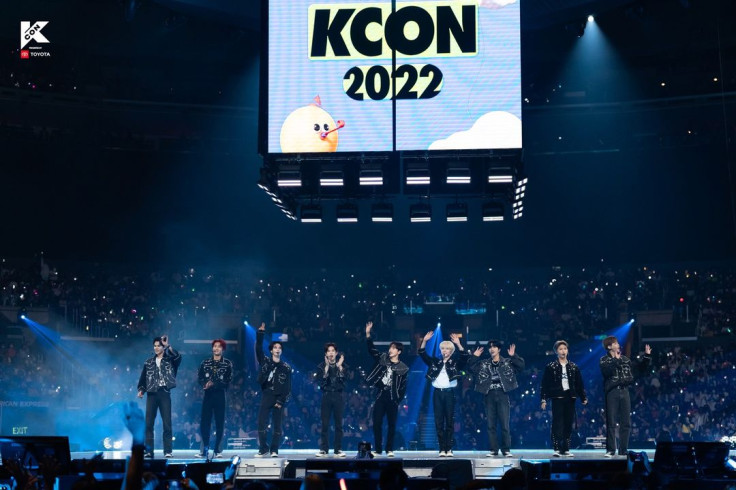 KEY POINTS
KCON will be held in Los Angles at the Crypto.com Arena and Los Angeles Convention Center from Aug. 18 to 20
The official lineup includes Cravity, IVE, NMIXX, MONSTA X's Shownu and Hyungwon, and Taemin, among others
Ticket prices for the highly anticipated K-pop event range from $50 to $500
Some of the biggest names in the K-pop industry will perform at the world's largest K-pop convention in August.
KCON previously announced that it would head to Los Angeles this summer for a three-day event at the Crypto.com Arena and Los Angeles Convention Center from Aug. 18 to 20. There, fans can watch their favorite K-pop idols — from different South Korea-based agencies — perform live and interact with them during the special meet-and-greet event.
Late last month, the organizers finally dropped the official artist lineup featuring a total of 21 performers, who will be dominating the stage for three days. The first-day lineup, for Aug. 18, includes Cravity, IVE, NMIXX, MONSTA X's Shownu and Hyungwon, Taemin, Taeyong and WayV.
ATEEZ, FIFTY FIFTY, INI, Kep1er, RAIN, xikers and ZEROBASEONE are set to perform on Aug. 19, Day 2. While EVERGLOW, (G)I-DLE, ITZY, JO1, Lapillus, Stray Kids and THE BOYZ will be performing on the last day, on Aug. 20.
But not all of the artists will be participating in the meet-and-greet event. Fans, however, will still get a chance to meet the likes of Cravity, IVE, NMIXX, MONSTA X's Shownu and Hyungwon, WayV, FIFTY FIFTY, INI, Kep1er, xikers, ZEROBASEONE, ATEEZ, EVERGLOW, (G) I-DLE, ITZY and JO1.
During the meet-and-greet, KCON prepared several activities such as a hi-touch event — where fans can say hi to their favorite artists up close — games, artist sendoffs and a mini talk-show segment. It has also prepared new content for attendees, called "SHOWCASE: NICE TO MEET U" — an interactive event with special performances from artists XG, LIMELIGHT, 8TURN, JUST B, VERIVERY and CRAXY.
Though tickets were immediately sold-out, KCON recently announced that additional show tickets would soon be available to entertain more guests. Ticketing details will be announced this month.
To those who have yet to grab a hold of tickets for the highly anticipated event, the price ranges from $50 to $500 per day. The meet-and-greet tickets are categorized into A and B, priced at $100 and $50, respectively. Category A includes access to the official program and an opportunity to meet the artists face-to-face on stage. While Category B only allows access to the sendoff event and the program.
As for the show tickets, each tier is priced differently, depending on the closeness to the stage. P1 — the most expensive ticket — costs $230, P2 is $175 and P3 is $95. Note: all tickets already include access to the convention, but these are for one-day admittance only.
Lastly, fans who have the money to splurge may avail of the premium ticket package priced at $500. It includes the entrance fee to the convention, one ticket located at the P1 tier and one ticket to the meet-and-green program, including the sendoff and exclusive access to the red-carpet event.
Stay tuned for additional ticket-selling updates via the official account of KCON on Twitter.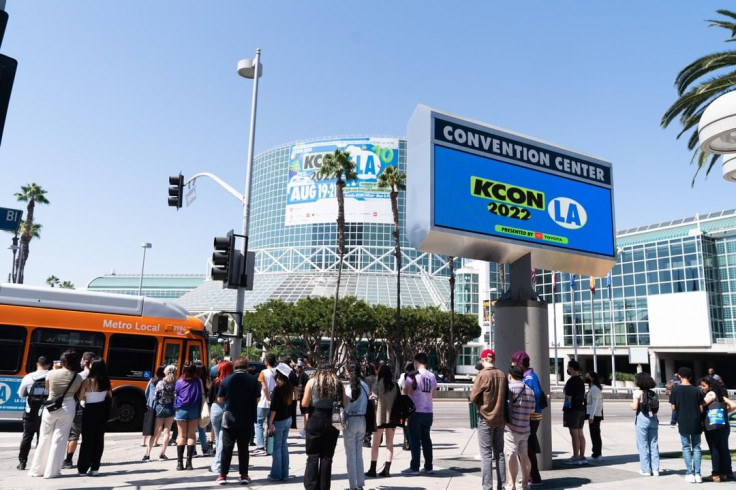 © Copyright IBTimes 2023. All rights reserved.