BTS Jungkook Dines With Other 97 Liners Male K-Pop Members; Draw On Wall Of Resto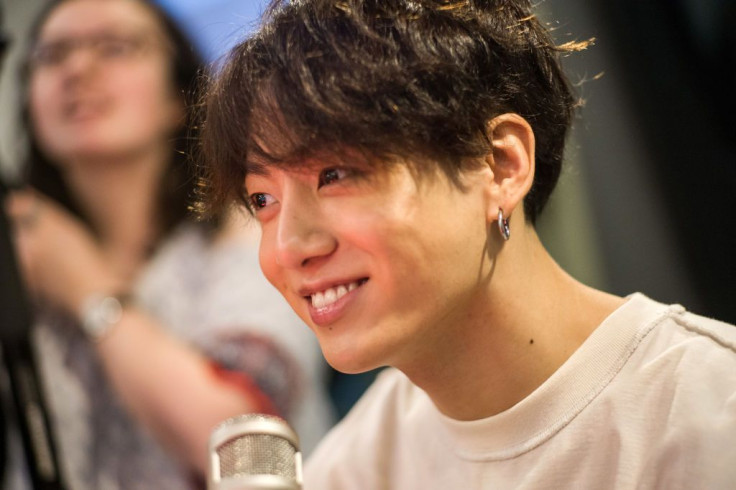 KEY POINTS
Four members of the 97 liners group reunited again
Jungkook, Eun Woo, Mingyu and Jaehyun dined in a restaurant together
The four idols signed their names on the wall of the restaurant
Four idol members of the iconic 97 liners group reunited again and dined together.
BTS' Jungkook, Astro's Eun Woo, Seventeen's Mingyu and NCT's Jaehyun – known collectively as the 97 liners – reportedly reunited and dined at a restaurant near Konkuk University Monday.
According to the OP (Original Poster), Jungkook visited a restaurant with 97-liner friends Eun Woo, Mingyu and Jaehyun. Before leaving, the idols drew a huge "97" on the wall, surrounded by their signatures.
A K-pop fan tried to decipher the meaning of the idols' drawings and came to the conclusion that the "MJDY" written with the huge "97" stood for the first letters of the four idols' names.
"M" was for Mingyu, "J" for Jungkook, "D" for Eun Woo's real name Dongmin and "Y" for Jaehyun's real name Yuno.
According to the OP, who happens to be a Jungkook stan, she was in total disbelief when she saw Jungkook at the table of the restaurant she was working at.
"My manager knows that I'm a Jungkook stan, so he told me to bring the food to their table when I was done with cooking," the OP said, according to an English translation posted by fan account @jeonsfairyy on Twitter.
"I was super nervous that I forgot the sauce and scissors. Jungkook had to call me back for that," the OP added.
The OP also reportedly exchanged smiles with the K-pop idols while serving them. According to the OP, Jungkook's smile was cute and precious, and the BTS member always smiled when asking to bring more alcohol.
"I was sitting near their table, smiling with my hand over my mouth because I didn't have the guts to gaze at them. They also looked at me a lot, but I was shy and afraid of making them feel uneasy, so I just avoided it," the OP shared.
Lastly, the OP said, "Not wanting to bother Jungkook and the 97 liners, I didn't ask for their autographs."
GOT7's Yugyeom and BamBam are also members of the popular 97 liners group, but they weren't present during the dinner.
In April, Mingyu took to Instagram to share photos of him dining out with his pals Jungkook and Eun Woo.
In other news, a video of the Seventeen member on a private trip recently sparked outrage for an alleged invasion of privacy.
The 26-year-old South Korean rapper was spotted dining at a restaurant with his bandmate Jeonghan, Astro's Cha Eun Woo and Monsta X's Hyungwon.
In the since-deleted video, Mingyu was initially seen smiling. But his smile turned into an uncomfortable expression when he saw that he was being recorded during his day off.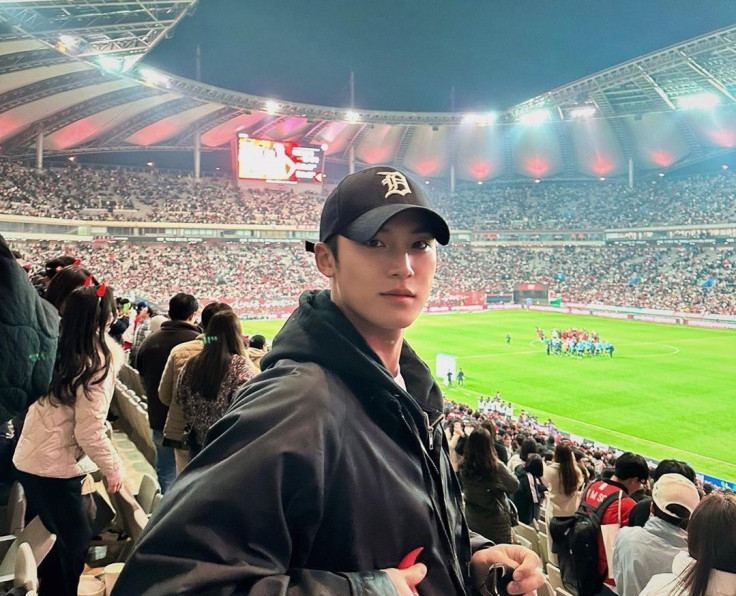 © Copyright IBTimes 2023. All rights reserved.