More Than 5,000 Flights Canceled In The US By Winter Storms in Midwest, Northeast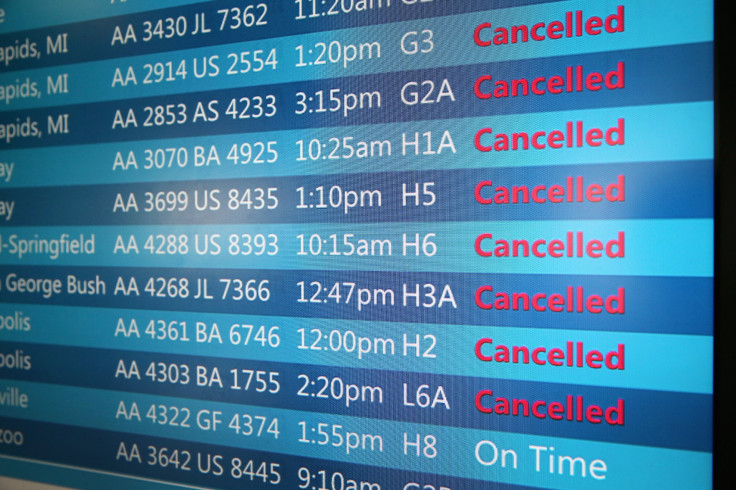 A winter storm blanketed parts of the Midwest on Sunday and spread to the Northeast on Monday, crippling air travel in the U.S. for the second week in a row. More than 5,000 flights have been canceled, including 2,770 flights on Monday as of 9 a.m. EST, according to data from airline tracking website FlightAware.
The Midwest was hit particularly hard, where heavy snowfall and winds resulted in Sunday's cancellation of more than 700 flights out of Chicago's O'Hare International Airport, recently crowned the world's busiest. So far, more than 750 flights in and out of O'Hare have been grounded for Monday, and that number is expected to grow.
Super Bowl fans -- especially those from the Boston area -- trying to get home from Phoenix will likely face many travel bumps. Boston's Logan International Airport is one of the hardest hit, with more than 400 flights in and out of Logan canceled for Monday.
Major airlines including American, Delta, United, JetBlue and Southwest issued waivers on change fees for passengers flying in or out of affected airports.
More than 1,000 flights in and out of New York's three major airports were grounded on Monday, with Newark Liberty International Airport facing the most disruptions.
As major airports in the Midwest and Northeast face massive delays and cancellations, a ripple effect is likely to spread to airports around the country, even where poor weather isn't a factor.
© Copyright IBTimes 2023. All rights reserved.