Morgan Stanley Gearing Up To Offer Bitcoin Swap Trading
Morgan Stanley is set to be the latest to join a clutch of Wall Street banks showing interest in cryptocurrencies and starting a variety of services around cryptocurrency trading. The leading investment firm plans to offer trading through a complex version of derivatives that will be tied to bitcoin, Bloomberg reported citing an unnamed source.
Morgan Stanley will facilitate deals in derivatives contracts that,"will allow traders and investors a synthetic exposure to the performance of bitcoin," the unnamed source, who asked not to be identified because the information is private, told Bloomberg. The said facility will work as "price return swaps" and will allow traders to take long or short positions.
The U.S bank will profit by charging a spread for each transaction. A spread is a difference between the bid and the ask price of a security or asset and a swap is a derivative contract from which two parties exchange financial instruments. These instruments can be anything, but most swaps involve cash flows based on a notional principal amount that both parties agree to.
The definite detail about the working of bitcoin-based swaps is not yet known. The unnamed source further added that the bank is ready to launch the bitcoin swap trading but is waiting on the assessment for sufficient market demand at the institutional level and also for the completion of an internal approval process.
The swaps will not be based on the bitcoin tokens but will be associated with the bitcoin futures contracts. The development goes in sync with a statement made earlier by Morgan Stanley's chief executive James Gorman who refused to offer services to customers for directly buying and selling cryptocurrencies, and instead spoke of "build a trading desk to support various derivatives tied to digital assets."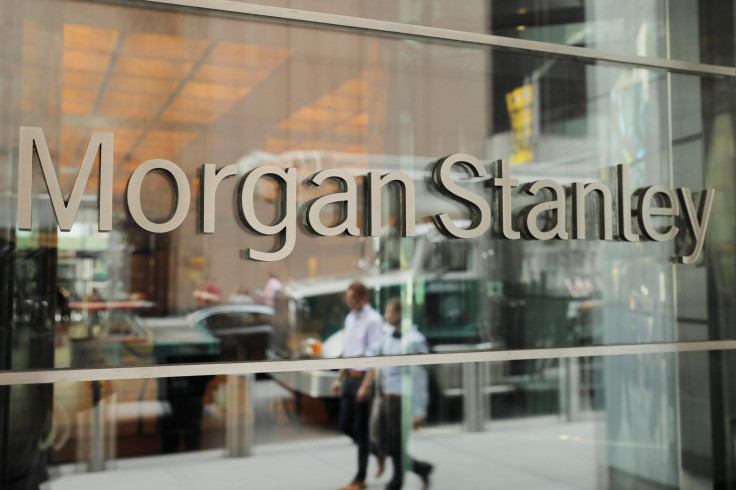 Morgan Stanley follows the list of other investment banks which are also working on cryptocurrency-linked services. The bank ranks sixth among the largest U.S. banks, with over $851 billion in assets under management, according to data from Bankrate.
"The immediate impact on the price of bitcoin is likely to be minimal. This is an unofficial announcement of an announcement about a synthetic instrument only loosely tied to bitcoin's market value," Kevin Murcko, CEO of crypto exchange CoinMetro, was reported as saying by CryptoSlate. "Nevertheless, it's worth keeping in mind that in the long term, this is all good for the space. Morgan Stanley's move bolsters bitcoin's growing credibility. The decision will also drive the need for additional regulation and security improvements, as clients will expect to be covered by the same protections offered in more traditional markets."
JP Morgan Chase & Co. has also begun exploring the potential of digital money at its corporate and investment bank in May.
Similarly, Citigroup is reportedly preparing to add tools to predict the price movements of crypto assets to its Analytics Hub. Citigroup will also launch a product called Digital Asset Receipt that is said to enable institutional investors to invest in cryptocurrencies in a fully insured and regulated manner.
© Copyright IBTimes 2023. All rights reserved.