Morgan Stanley To Move Jobs To Cheaper Cities Like Mumbai, Budapest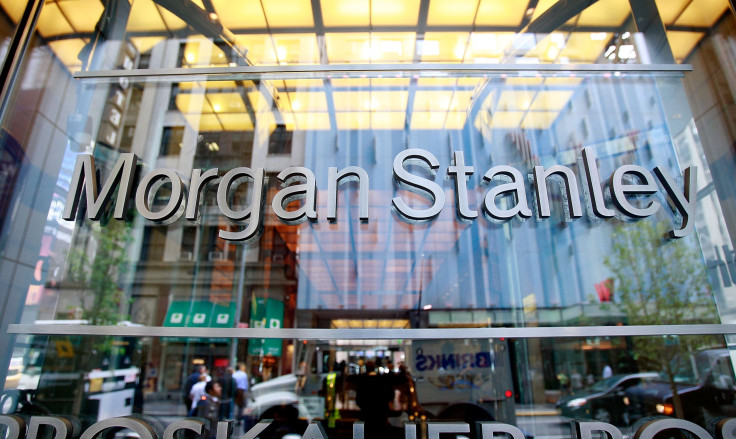 Investment bank Morgan Stanley said it would shift more jobs to lower-cost cities as the outlook for global markets remained cloudy and oil prices receded below $30. The Wall Street firm announced its fourth quarter results Tuesday along with the plan to slash more than $1 billion in annual costs by the end of 2017.
The bank said it would move some jobs from its New York headquarters and other higher-cost cities to places like Budapest and Mumbai, but declined to give specific details about the number of jobs it would move.
The announcement came minutes after Bank of America Corp. reported its biggest annual profit in nearly a decade even as revenue fell on the back of a belt-tightening campaign in the past couple of years. As global stock markets started an unsteady footing this year, industry watchers see little room for growth for the bank's key operations such as trading stocks, investment funds and providing mortgages.
"They're looking at the environment and have determined that they can't get enough returns for shareholders through significant increases in banking or massive increases in assets under management," Ryan Kelley, a portfolio manager at Hennessy Funds and a Morgan Stanley shareholder, told Reuters. "The best way to get there is through continued cost cuts."
Big U.S. and European banks already have eliminated more than 100,000 jobs since 2012, according the Wall Street Journal, and have shed billions of dollars in assets from their balance sheets since the 2008 financial crisis. However, many banks still missed their profit margin targets in 2015, leading some to believe that 2016 could prove to be a lean year.
"Overall anxiety levels are very high," UBS Group AG analyst Brennan Hawken told the Journal. "No management team wants to go up there and sound out of touch."
Morgan Stanley, which has an office in Mumbai and two main centers in Budapest, said it would accelerate the movement of operations to the two centers where the cost of operations and salaries are a fraction of New York or London. The bank's larger rival Goldman Sachs and European banks like Credit Suisse and UBS Group AG are all looking to expand to Poland to benefit from the country's relatively inexpensive and skilled labor force.
Meanwhile, on the earnings front, cost reductions played a big part in helping the U.S.-based bank post better-than-expected profit Tuesday even as quarterly revenue fell 4.3 percent to $7.86 billion.
Morgan Stanley reported earnings of 43 cents per share in the quarter, excluding special, one-time charges. Analysts had expected a profit of 33 cents per share and revenue of $7.59 billion, according to a Reuters poll.
The company noted that compensation expense dropped to $3.7 billion from $5.1 billion a year ago during the quarter.
"Our No. 1 priority is to control what we can control given the market realities," James Gorman, Morgan Stanley's chairman and CEO, said during Tuesday's conference call with analysts. The company's shares rose as much as 1.6 percent during after-market trading in the New York Stock Exchange following the announcement.
© Copyright IBTimes 2023. All rights reserved.
FOLLOW MORE IBT NEWS ON THE BELOW CHANNELS