Mother's Day 2014: Successful YouTube Mom Vloggers Redefine Staying At Home
Video blogging can be lucrative, but some child-development experts worry about youngsters gaining online notoriety.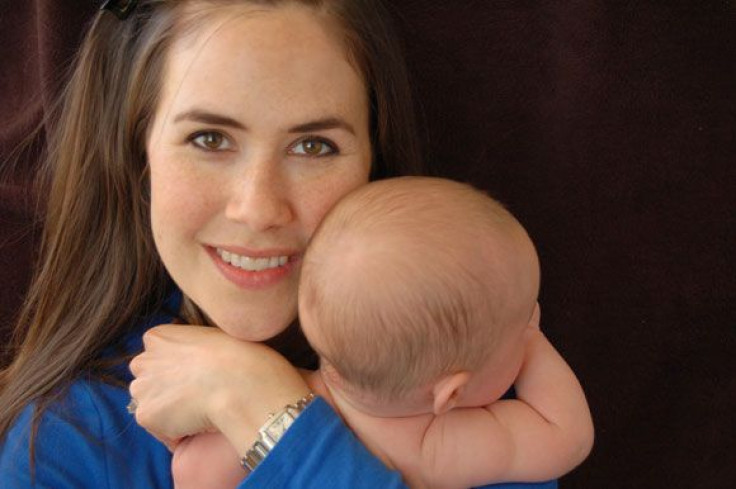 Brittany Null, an energetic 27-year-old mother of two, is one of a number of YouTube video creators who are adding a lucrative twist to the term stay-at-home mom. Like untold millions of social media users, she shares intimate details of her family life through video blogs, but her posts are much more than a 21st-century scrapbook; they're also a livelihood.
"There are very, very, very few jobs out there that you can stay at home and do with your family," said Null, who lives in Los Angeles with her and husband, Austin, and their 2-year-old daughter and 5-month-old son. "This is a huge blessing to us."
In advance of Mother's Day this year, some popular YouTube moms spoke with International Business Times about the rewards and challenges of online stardom, from the everyday to the surreal. "It's definitely interesting to go into a Starbucks and have someone recognize you, because you don't feel like you're a celebrity by any means," Null said.
The Nulls have been posting YouTube videos for more than four years. It began as a hobby, "a fun thing we did as a couple," as Null describes it. But about two years ago, shortly after the birth of their daughter, the couple's fan base began to grow. "People love kids," Null said. "They saw our baby and just thought, 'Oh, she's so cute,' and they just started following along."
And they kept following along, thanks to Brittany's likable screen presence, the Nulls' willingness to put their lives online and their commitment to producing several videos a week, building their online community over years of consistent output. Today their channel, "The Nive Nulls," has more than 119,000 subscribers. Brittany has a separate channel of her own, "BrittsBreakdown," which has almost 62,000. Those subscribers translate to real money. YouTube's partner program, launched in 2007, allows popular content creators to monetize their extensive view counts by collecting revenue from advertisements that run against their videos. And for the Nulls, that's just the start of it: They also have sponsorship deals with major brands like Audible Inc., Hulu and NatureBox, which account for about 60 percent of their revenue, according to Austin.
Brittany was a full-time nanny before the couple started making videos. Austin, who just recently quit his job, was a media specialist for a multi-channel network called Fullscreen. Now they both create YouTube videos full-time, putting up several videos per week, a typical output level for popular YouTubbers. The videos feature anything from the Nulls' infant son giggling uncontrollably, to their daughter taking an extended selfie to a detailed breakdown of all the items kept in Brittany's travel diaper bag. The Nulls declined to say how much money their efforts bring in, but Austin said in an email that it's enough "to live comfortably and not have to worry about too much."
Genevieve, who asked that her last name not be used, has a similar story. She's the video blogger behind "Mama Natural," a popular online community for health-conscious mothers. She left the corporate world years ago, while her husband, Mike, only recently quit his job to work full-time for the Mama Natural brand. (His video editing and Web skills are the "special sauce," as she describes it.) Like "Nive Nulls," Genevieve's efforts began organically -- a way to document her pregnancy and natural child birth -- but her channel turned a corner after her son was born three years ago. "That's where we really started seeing a lot of views and interest," Genevieve told IBTimes. Today she has more than YouTube 70,000 subscribers, a popular blog and a substantial Facebook following, all of which reinforce the brand. Videos featuring her son help too.
Cute children, like cats, are one of the driving forces behind the social Web, and the most popular YouTube moms have figured out a way to strike the right balance between incorporating their children without appearing to exploit them. Nevertheless, some child-development experts worry about the consequences of putting young children front-and-center in a hit YouTube show, particularly as the children age and begin to become aware of how many people are really watching. "What happens when they get older?" asked child psychiatrist Michael Brody. "Are they going to love the fame that they've gotten, or are they going to wonder who they are? It gets a little confusing in terms of their identity formation."
Brody, who chairs the media committee for the American Academy of Child & Adolescent Psychiatry, has long warned of the effects of childhood fame, calling shows like "Here Comes Honey Boo Boo" exploitative and damaging to the development of their young stars. He sees some YouTube bloggers as a digital-era extension of the stage-mother trope explored in the musical "Gypsy," in which the domineering Mama Rose pushes her two daughters into the seedy world of vaudeville. "You wonder if the parents really being protective of the child by exposing them to this," he said. "Is what you want your child to be -- a YouTube star, rather than outside playing?"
Genevieve said she agrees with that concern, but added that she'll likely include her children less often when they get older. "By the time they're around 5, I think then it really slows down in terms of what I would share," she said. "That's really where their psyche and their persona really comes out, and so we'll just have to shift then."
As for what happens if the kids become horrified that mom shared their early childhoods with tens of thousands of fans, Null said there's always the delete button. "It will be down in a minute," she said. "But I feel like they're going to get a lot more fun out of it than being embarrassed, because I feel like it's fun."
In fact, Null credits fun with a big part of her success. Watch one or two of her videos, and you will see her earnestness, her lack of pretension, traits that lends themselves so effortlessly to online video. Null said that's what the best YouTube moms offer their viewers -- a cheerful yin to the negative yang of reality television, a genre fueled by rivalry, pettiness. If the Kardashians are a cancer on entertainment, then the Nulls are the cure.
And they're not alone. Many of the top channels on YouTube -- makeup artist Michelle Phan, with 6.3 million subscribers, and hair stylist Mindy McKnight, with 2.1 million, to name a few -- center around overtly perky personalities in a medium where cuteness is perhaps the highest commodity. "There's so much negativity in the world," Null said. "You turn on the TV and people are arguing, fighting. People want positivity. They love to turn on a video where they know they're going to see a positive family relationship."
Fionna Agomuoh contributed reporting to this story.
Got a news tip? Email me. Follow me on Twitter @christopherzara.
© Copyright IBTimes 2023. All rights reserved.