Mother's Day History And Traditions: 5 Surprising Facts You May Not Know About The Holiday's Dark Origins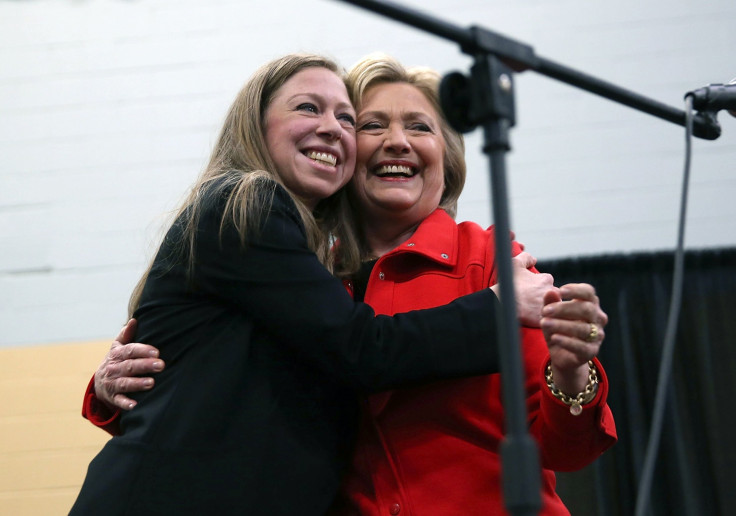 Mother's Day is known as the holiday of flowers, brunch and greeting cards, but that hasn't always been the case. When it began in the United States, the holiday had a much more somber focus, and was not even really about moms.
The roots of Mother's Day can be traced back to the ancient Greeks and Romans, according to History.com, but the more specific version celebrated in the U.S. began in the 19th century. It all started in the 1850s when Ann Reeves Jarvis set up Mother's Day Work Clubs that sought to improve sanitary conditions, reduce infant mortality and later help wounded soldiers during the Civil War, National Geographic reported. A few years later, she created a Mother's Friendship Day to unite the mothers of veterans from the Confederacy and the Union.
But it was really Jarvis's death that sparked the creation of Mother's Day as a holiday. Here are five surprising facts about how Mother's Day developed and became the holiday we celebrate today.
1. The first versions of Mother's Day were simple family gatherings, often centered around churches. After Anne Reeves Jarvis died in 1905, her daughter Anna Jarvis was inspired to organize the first formal Mother's Day observances in 1908. These consisted of small events at the church in their hometown of Grafton, West Virginia, and in Philadelphia, where the younger Jarvis lived at the time.
Jarvis worked to spread Mother's Day, writing to clergymen, politicians and educators to get people all over the country to celebrate her holiday. In 1914, President Woodrow Wilson declared the first official Mother's Day, making it part of the American holiday calendar.
2. The holiday's founder turned against it. As soon as Mother's Day became truly popular, Jarvis hated it. After it received official recognition, Mother's Day quickly became commercialized as retailers focused on selling flowers, candy and greeting cards to those wishing to shower their mothers with love. Jarvis tried to control the holiday and boycotted events, threatened lawsuits and even criticized first lady Eleanor Roosevelt for celebrating the holiday.
She spent the rest of her life and inheritance fighting the holiday, and died at age 84 in a Philadelphia sanitarium.
3. Jarvis never married or had children. Despite founding a holiday that now focuses on celebrating families in addition to motherhood, Jarvis never had a "gentleman suitor," the Huffington Post reported. Because her life was so devoted to returning Mother's Day to her initial vision, she did not have time for men who were largely uninterested in honoring mothers.
4. Her childhood home is haunted. The home in Grafton, West Virginia, where Jarvis grew up is now a museum dedicated to her life. In addition to regular tours, the museum offers paranormal tours where guests can "meet" a dead boy who lives in the master closet as well as Jarvis's mother, for whom Mother's Day was created. The museum's executive director, Olive Ricketts, told the Huffington Post that there are several additional dead children who paranormal specialists have "confirmed" live in the house.
5. Carnations are the official flower of Mother's Day. Jarvis's mother loved carnations, so when she created the holiday, she called for people to wear red and white flowers to honor their mothers. A red carnation honors a living mother and a white one honors a departed one.
© Copyright IBTimes 2023. All rights reserved.
FOLLOW MORE IBT NEWS ON THE BELOW CHANNELS