Mrs. Nevada Pageant Audience Shut Out After Violating Gathering Mandate
The Mrs. Nevada America pageant was shut down to an estimated 200 attendees by the Metropolitan police in Las Vegas on Sunday after violating the state's gathering limit of 40 people during the coronavirus pandemic, the Las Vegas Review-Journal reported.
The event, held at the Ahern Hotel, violated the governor's order "by attempting to hold the Mrs. Nevada Pageant with spectators," city spokesman Jace Radke said in a statement to the Review-Journal.
"Business Licensing accompanied by Metro Police did visit the property tonight and the event was stopped," Radke said in the statement. "Earlier in the weekend the city attempted to notify the Ahern Hotel that the pageant would violate the governor's directives, but our licensing officer was escorted off property by hotel security."
Attendee Abingdon Mullin told the news outlet that the pageant took precautions to keep everyone safe.
She said, "Everyone was wearing masks – the contestants had face shields so they wouldn't mess up their makeup – and the tables were all spread at least 6 feet apart to ensure social distancing. They were doing everything right, but it still got shut down."
The news that the pageant would have to reduce its headcount did not go over well with the crowd as Mullin said, "Tickets were $50, and I know a lot of people flew in from out of town for the event. Multiple people from our group flew in from San Francisco, but they said that if the money they put in ends up going to the winner's charity, it'll be worth it."
The Ahern hotel was also visited by police Thursday for the Evangelicals for Trump event, where more than 500 people were in attendance. The police tried to shut down the event several times, and a warning was issued by city and state officials not to hold the event, the Review-Journal reported. The group reportedly received a $250 fine for violating the governor's order.
Nevada has reported over 56,000 positive cases of the coronavirus, with 957 COVID-19 deaths, according to Johns Hopkins University.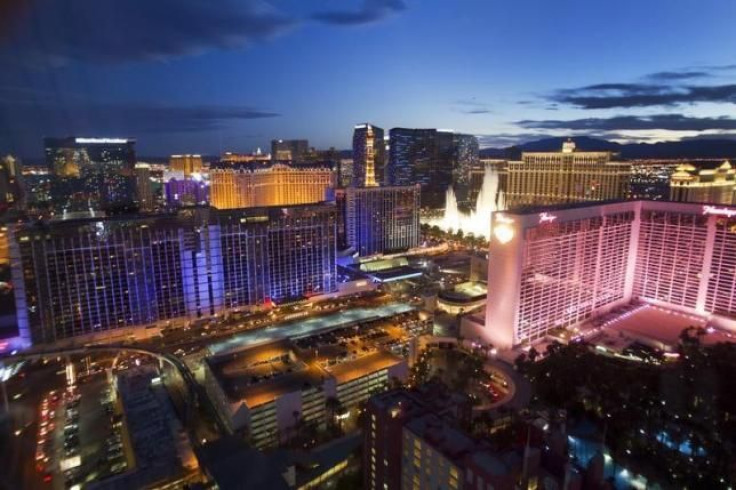 © Copyright IBTimes 2023. All rights reserved.