MS-13 Killer Known As 'Animal' Caged After President Trump Calls The Gang 'Animals'
Echoing President Donald Trump's controversial description of MS-13 gang members as "animals", a member of the violent gang, 23-year-old Joel "Animal" Martinez, has been sentenced to 40 years prison for killing a teenager in an initiation ritual.
Martinez, a native of El Salvador who lived in Boston, confessed he murdered the 15-year-old from a rival gang as part of his initiation as "homeboy" into the ruthless gang, which has become a key target of President Trump's anti-immigrant rhetoric.
"I stabbed the culero three times," Mr. Martinez said, according to prosecutors and admitted to being associated with MS-13 and bragged about the stabbing in a secretly recorded conversation, saying. "He stared at me and he asked me if I was going to, if I was going to stab him. I told him, 'Yes, the Mara (Salvatrucha) rules you.'"
Culero is a derogatory term MS-13 members use for a rival gang. Killing a rival gang member was a requirement for achieving full status in MS-13 in Massachusetts, the FBI said, according to a report in the Washington Times.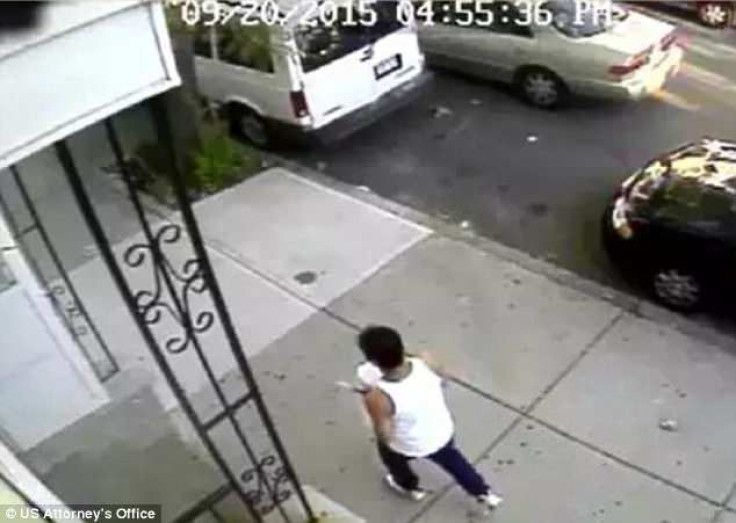 After the murder, Martinez was "jumped in" and made a "homeboy," or full member of MS-13's Eastside Loco Salvatrucha (ESLS) clique during a ceremony that was surreptitiously recorded by agents. When a prospective member is "jumped in," members of the MS-13 clique beat the new member with their hands and feet while one of the leaders of the clique counts aloud slowly to thirteen.
Martinez will be subject to deportation once he's released from federal prison.
At a roundtable discussion on MS-13 on New York's Long Island on Wednesday attended by federal and local officials, the President defended his references to MS-13 gang members as "animals" recounting a litany of hackings, decapitations, bludgeonings and other gruesome crimes that law enforcement authorities blame on the group.
"I called them animals the other day and I was met with rebuke," Trump said, referencing Democratic criticism. "They said, 'They're people.' They're not people, these are animals and we have to be very, very tough," AP reported.
MS-13's motto is "mata, viola, controla" (kill, rape, control). The gang, which is also known as La Mara Salvatrucha, is one of the largest criminal organizations if the US with more than 6,000 members in at least 46 states and the District of Columbia. MS-13 also has 30,000 members operating internationally, including in El Salvador, Honduras and Guatemala, the US Attorney's Office said.
Founded in Los Angeles in the 1980s, MS-13 in the US is comprised of mostly Salvadoran nationals and first generation Salvadoran-Americans, according to the FBI. The bureau's 2008 threat assessment revealed the gang engages in violence to intimidate rival gangs, law enforcement, and the public by using various weapons.
The FBI said the gang often targets middle and high school students for recruitment. A New York congressman recently alleged that MS-13 smuggles unaccompanied children into the US – a claim that was later reiterated by US Attorney General Jeff Sessions.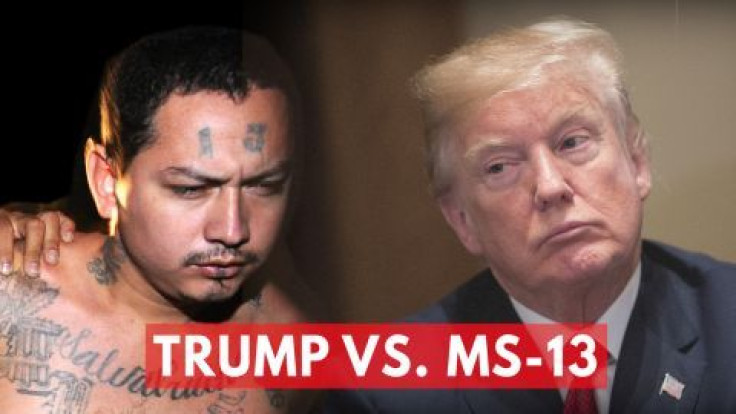 © Copyright IBTimes 2023. All rights reserved.