'The Mummy' Trailer: 4 Things We Learned From The Trailer Of 2017 Tom Cruise Movie [VIDEO]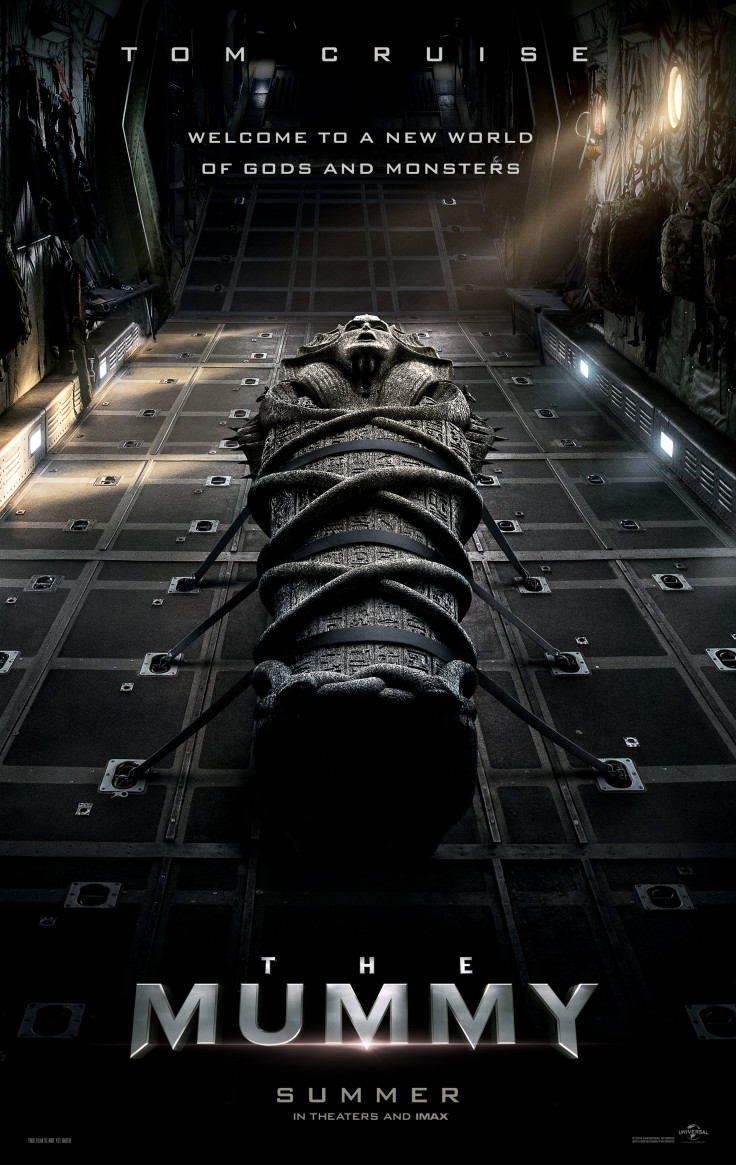 If you've missed your regular dose of mysterious tombs, Egyptian Gods and gold-digging adventures, fret not. "Mission Impossible" actor Tom Cruise plays the role of Nick Morton in "The Mummy."
Slated to release in 2017, Universal Pictures released the official trailer of the action-adventure film that also stars "Kingsman" actress Sofia Boutella, "Peaky Blinders" actress Annabelle Wallis, "America Crime Story: The People Vs. O.J. Simpson" actor Courtney B. Vance, "Gladiator" star Russell Crowe and "New Girl" actor Jake Johnson.
Here are four things we learned from watching the video:
1. An Ancient Egyptian Princess Is Awakened
"The Mummy" is unlike the franchise that starred Rachel Weisz and Brendan Fraser. In this rebooted version, an ancient Egyptian princess (Boutella) was safely entombed beneath a desert. She is awakened when Nick and Jenny (Wallis) find her. Her name is Princess Ahmanet and her destiny was unjustly taken from her.
Now that Ahmanet is awake, she will be seen spreading her wrath and malevolence to humanity in "The Mummy." Yikes.
The trailer shows Cruise and his companions traveling with the tomb in a plane after they unearth it. During their journey, the plane gets mysteriously attacked by a vicious pack of birds. The engines fail and the plane crashes. Later, Cruise wakes up in what looks like a morgue. It isn't long before Nick and Jenny join forces to stop her.
2. The Action-Packed Movie Is Set In London And Parts Of Egypt
In a bid to stop the evil Princess, Cruise's character will travel to different parts of the world including London, Egypt and Middle East. The trailer shows Ahmanet destroying the iconic landmarks of Big Ben and Westminster Abbey.
3. The Princess Triggers An Apocalypse
The powerful princess not only attempts to destroy the world, but her resurrection ushers in the world of Gods and monsters on Earth.
4. It Will Release In The Summer Of 2017
The movie hits theatres on June 9, 2017.
© Copyright IBTimes 2023. All rights reserved.