Muse Brings 'The Second Law' To Madison Square Garden, Dedicates 'Starlight' To The People Of Boston [PHOTOS/PLAYLIST]
Muse returned to Madison Square Garden for the first of two nights in New York as part of its North American tour. The English band released its latest album, "The 2nd Law," in 2012.
Biffy Clyro warmed up the crowd at MSG and although that can be a difficult task at times, the sheer energy of the Scottish band quickly won over fans waiting for Muse. As a live act, Muse continues to impress with a dramatic stage setup with moving screens and plenty of dramatic lighting effects. Lead singer and guitarist Matthew Bellamy prowls the massive stage at MSG, singing to the crowd from raised platforms located on both ends of the stage, while soloing through each of Muse's songs. To start the night at MSG, a pyramid of screens was lowered, enclosing the space that Bellamy, Dominic Howard (drums) and Christopher Wolstenhome (bass/backing vocals) would soon take over.
Muse opened the night as they do on "The 2nd Law," playing "Supremacy." The band's set at MSG focused on Muse's latest efforts, with eight songs from "The 2nd Law" and four songs each from "The Resistance" and "Black Holes and Revelations." Two songs were played from "Absolution" while no songs were played from "Origin of Symmetry" or "Showbiz."
During Muse's encore, Bellamy dedicated "Starlight" to the the people of Boston and the all the people affected by the Boston Marathon bombing.
The set list for Muse's first night at Madison Square Garden, as well as a playlist, can be found below.
Muse at Madison Square Garden Set List (04/15/13)
Supremacy
Map of the Problematique
Supermassive Black Hole
Resistance
Panic Station w/ Star-Spangled Banner Intro
Knights of Cydonia
Monty Jam (drum and bass solo)
Explorers
Follow Me
United States of Eurasia
Liquid State
Madness
Time Is Running Out
Undisclosed Desires
Stockholm Syndrome
The 2nd Law: Unsustainable
Uprising
-Encore-
Starlight
Survival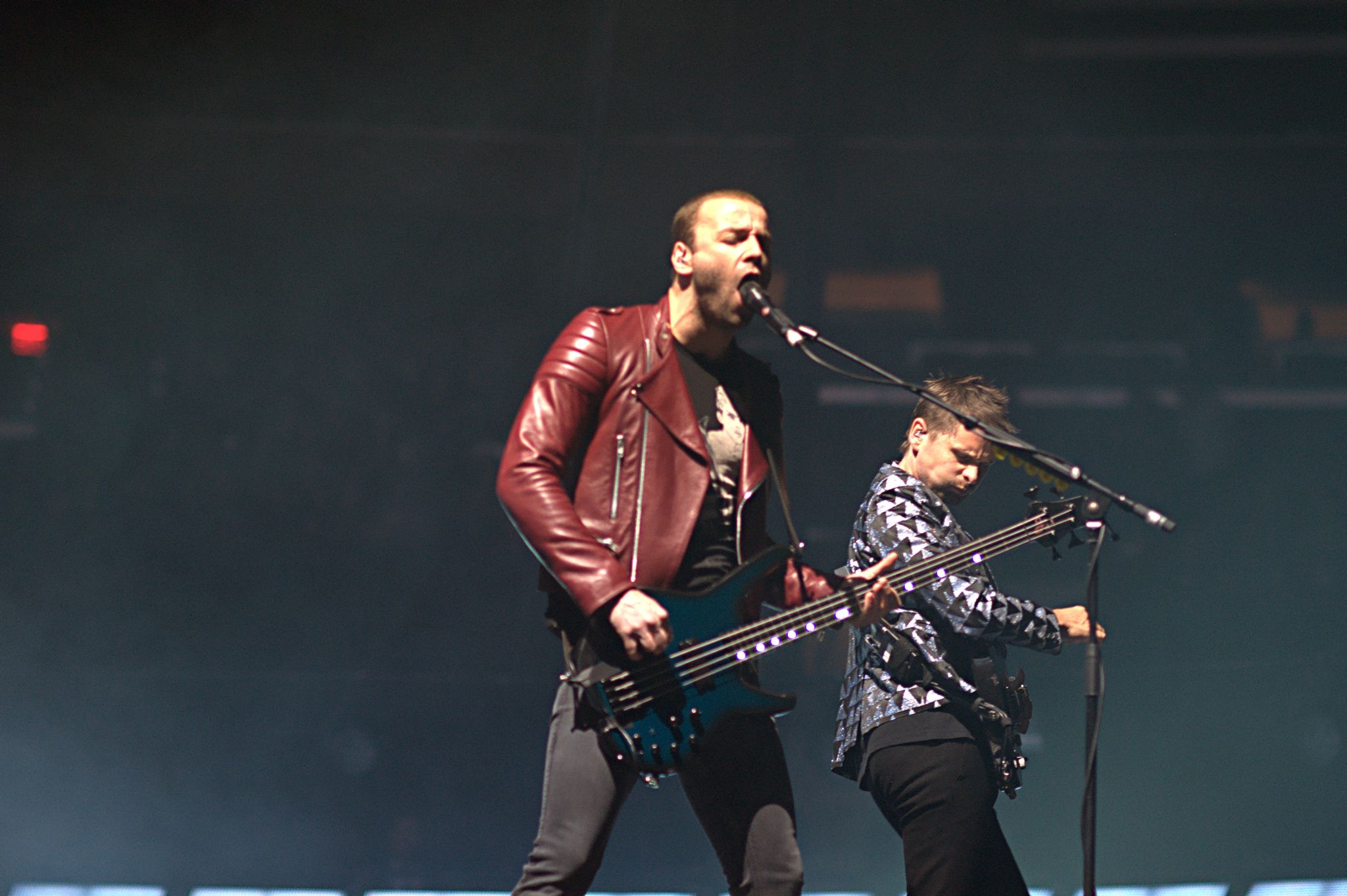 © Copyright IBTimes 2023. All rights reserved.