Musk's Twitter Files Reveal How The Platform Decided To Bury Hunter Biden Story; Promises 'Episode 2'
KEY POINTS
The highly-anticipated The Twitter Files surfaced on Friday night
It revealed the chaos and confusion within Twitter top executives surrounding the explosive bombshell dropped by a publication against Hunter Biden
It also highlighted how Vijaya Gadde, the former Twitter head of legal, policy and trust and not Jack Dorsey, played a "key role" in the controversial censorship decision
Chief Twit and tech billionaire Elon Musk is igniting embers of controversy, which has been buried abruptly in the days leading to the 2020 Presidential campaign. Now, his infamous The Twitter Files disclosed sensitive internal deliberations at Twitter surrounding the controversial personal computer files of the second son of U.S. President Joe Biden, Hunter.
On Friday night, the new owner of the social media platform Twitter shared a thread that leaked the internal Twitter Files, which showed the turmoil behind closed doors at Twitter immediately after the October 2020 Hunter Biden expose came out.
Before the files were revealed online, Musk hyped its release and said, "What really happened with the Hunter Biden story suppression by Twitter will be published on Twitter at 5 pm ET!" The twitter CEO also said that they were "double-checking some facts, so probably start live tweeting in about 40 mins," before the leak surfaced on the social media platform.
Shortly after 6 p.m. ET, the tech billionaire shared a link to the account of independent journalist Matt Tabbi, who presented details surrounding Twitter's censorship decision, by sharing what seemed like redacted emails between the platform's employees.
The leaked files also underlined how a small group of top-level executives made the decision to consider the story published by the New York Post as "hacked material" despite the lack of evidence and doing it behind the back of the then CEO Jack Dorsey.
Taibbi said, "Twitter took extraordinary steps to suppress the story, removing links and posting warnings that it may be "unsafe." They even blocked its transmission via direct message, a tool hitherto reserved for extreme cases, e.g. child pornography."
Moreover, he noted that one former Twitter employee said that those who made the decision " just freelanced it," adding that "hacking was the excuse, but within a few hours, pretty much everyone realized that wasn't going to hold. But no one had the guts to reverse it."
Taibbi said Vijaya Gadde, the former Twitter head of legal, policy and trust played a "key role" in the controversial censorship decision. But, it appears that this is just the beginning as Musk tweeted that "Episode 2" of The Twitter Files will be available tomorrow.
Just a few hours after The Twitter Files exploded online, several hashtags trended worldwide on the micro-blogging site. This includes the hashtags Trump White House with 60,000 tweets, President in 2020 with over 34,000 tweets, Hunter Biden with over 642,000 tweets, TWITTERGATE with more than 44,600 tweets, BidenCrimeFamilly with over 5,800 tweets, Treason with more than 40,000 tweets, and Elon with over 885,000 tweets as of 7:55 a.m. ET on Saturday.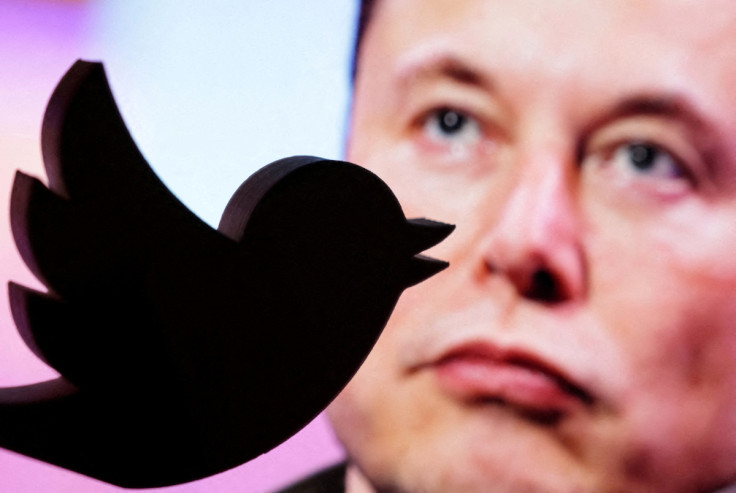 © Copyright IBTimes 2023. All rights reserved.
FOLLOW MORE IBT NEWS ON THE BELOW CHANNELS