'My Friend Dahmer' Review: Murderous Coming-Of-Age Story Is Unique Experience
Director Marc Meyers' "My Friend Dahmer," based on a graphic memoir of the same name by John "Derf" Backderf, is a coming-of-age story unlike any other. The 1970s-set film based on a true story revolves around the high school years of Jeffrey Dahmer, who would later go on become a cannibal, rapist and serial killer of more than 15 men and boys.
Ross Lynch, in his post-Disney Channel breakout role, portrays the titular character and manages to find a way to make the viewer feel not only the horror of what's to come from Dahmer, but also understand the sorrow and confusion that this adolescent boy is dealing with. Most audience members sitting down to watch the movie will only already know Dahmer's adult story and his crimes, making this the first time they'll get a glimpse at the making of the man, and from there, the making of the murderer.
The film follows along the lines of how any teenage drama would with a look at the main character — who in this unusual case is both a protagonist and antagonist — and his family, hobbies, feelings, fears and school life. The main difference is that viewers know how the story ends, leaving them guessing throughout the whole movie when the snapping point will come and which upcoming plot point is the one that turns Dahmer into a killer.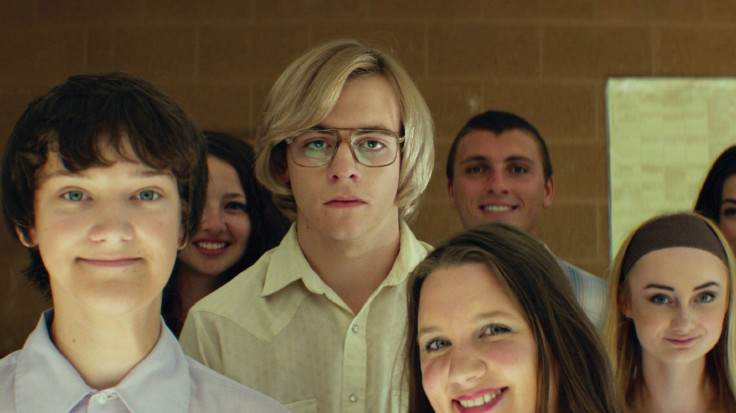 This deep-dive into Dahmer's adolescence glimpses the family troubles he's forced to deal with. He has a mother with mental health problems, who was exceptionally played by Anne Heche, a dad (Dallas Roberts) who didn't understand him, a brother (Liam Koeth) who seemed to epitomize the state of normal that he simply couldn't be. The subsequent divorce of his parents eventually causes his mom to run away with his brother, leaving Dahmer all alone in the house towards the end.
Keeping the family troubles at home, Dahmer didn't find much reprieve once he entered the school halls. He didn't have friends and wasn't very interested in making any, as he was much happier alone in his shed at home, with dead animals deteriorating in chemical-filled jars. Nonetheless, after an attention-creating stint by Dahmer in the school hallway and after his dad gets rid of the shed and begs him to find some friends, Dahmer finds himself in the company of Derf (Alex Wolff) and his crew. This group decides to call themselves the Dahmer Fan Club and welcome him in, but it's less about friendship and more about using Dahmer's newfound flair for crazy antics for their future amusement and pleasure.
What starts out as just a way for Dahmer to have people to hang out with and for the Fan Club boys to have some fun turns into something so much worse. The more antics Dahmer does for the boys, the more they crave and the more he wants to give them. Eventaully, Derf and the crew get tired of it all, ready to simply just leave Dahmer behind since he was never really their friend. This leads to one last large-scale prank by Dahmer at the mall in a long-running scene that follows him as he spazzes out and scares mallgoers while Derf and other boys from school are pointing and laughing. This unusual but magnetic scene marked the end of one stage and the unfortunate beginning of another.
The film culminates in a powerful penultimate scene between Lynch's Dahmer and Wolff's Derf that transitions the story from the drama it was to the horror the sequel would be. The scene terrifies and will have the viewer actively watching, as they would in any scary movie, and shouting, "Run, get out!" It's a testament to both Wolff, who continues to prove how far he's come since his Nickelodeon days, and Lynch, who perfectly played their characters throughout the film, that they were able to evolve into this new atmosphere and make it all feel more like found footage instead of a movie moment.
Whether you're interested in learning more about Dahmer before his murderous ways, are simply following Lynch from Disney Channel because you know his acting range is more than people think or just want to watch something different from the usual movie fare, "My Friend Dahmer," which is now out in select theaters, is something you should see.
© Copyright IBTimes 2022. All rights reserved.
FOLLOW MORE IBT NEWS ON THE BELOW CHANNELS