'My Hero Academia' Chapter 331 Spoilers: The Collision
KEY POINTS
The battle is heading toward the end
"My Hero Academia" Chapter 331 is scheduled for release on Oct. 31
The chapter will be available on Viz and Manga Plus
Things are getting heated up as Star and Stripe collides with Shigaraki, and the fight is heading toward a decisive conclusion. "My Hero Academia" manga is returning with a new chapter this week after a brief hiatus.
Chapter 330 ended with a cliffhanger, teasing the battle between Star and Shigaraki reaching its peak. Using her Quirk named New Order, Star set the rule under which Shigaraki's heart would stop once he moved.
She was confident about her Quirk and was sure Shigaraki would perish. However, New Order seemed to fail and Star was shocked to see Shigaraki transforming into something else.
At this point, he was neither Shigaraki nor All For One. He was an entirely new person. How will Star deal with this new threat in "My Hero Academia" Chapter 331?
Twitter user Atsushi shared a preview of the upcoming chapter.
"A hero and a villain collide!! The result is...?" the preview read.
In Chapter 330, Star and her convoy of fighter jets were confronted by a villain. She found out he was Shigaraki. Star ordered his convoy to prepare to smash the enemy.
The convoy switched to attack mode and Star was leading the move from the front. Meanwhile, Shigaraki used radio waves, air cannon and heavy load, but Star managed to evade the attack.
Star unleashed her Quirk New Order that allowed her to cease air 100 meters ahead of her. Also, after she touched her target, she could call its name and assign a rule to it.
Shigaraki was shown gasping. He knew Star's Quirk was brutal. He told himself he wanted to have it. Shigaraki would later attempt to steal the Quirk.
Meanwhile, the jets fired laser beams at Shigaraki but his body managed to heal itself. Star knew her enemy was one of the best villains who brought Japan to its knees.
The chapter also showcased a small origin story of Star and how her encounter with All Might changed her life for good.
Toward the end of the chapter, it was revealed it was the hate inside Shigaraki that allowed him to prepare his body for the amalgamation with All For One.
"My Hero Academia" Chapter 331 is dropping on Oct. 31. The digital version of the chapter will be out on Viz and Manga Plus.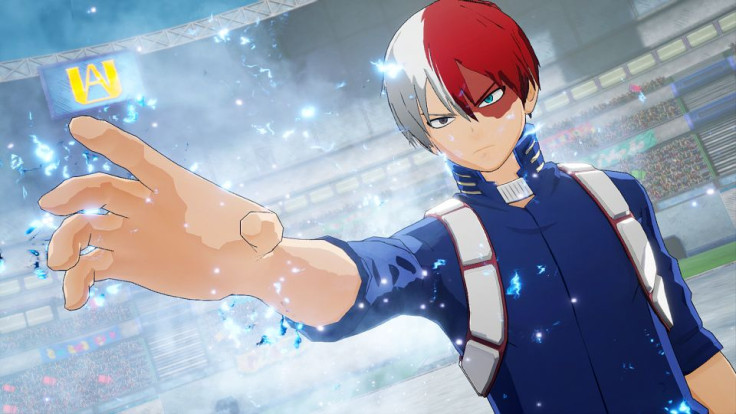 © Copyright IBTimes 2022. All rights reserved.
FOLLOW MORE IBT NEWS ON THE BELOW CHANNELS