'My Hero Academia' Chapter 339 Delayed: New Release Date And Spoilers
KEY POINTS
"My Hero Academia" Chapter 339 will not be out this week
The chapter gets a new release date
The manga is available on Viz and Manga Plus
Deku and Mei Hatsume cross paths again in U.A. Meanwhile, the students of Class 1-A vow to prepare for the upcoming battle against All For One. Fans will have to wait to catch all the action as "My Hero Academia" Chapter 339 is not releasing this week.
The manga is going on a one-week hiatus and "My Hero Academia" Chapter 339 is postponed to Jan. 3. The upcoming chapter is expected to showcase what Hatsume is planning. Also, the detectives are expected to continue interrogating the Aoyamas.
It remains to be seen if the pro heroes are willing to trust Yuga Aoyama.
In the previous chapter, Tsukauchi asked Sansa to gag Yuga. Tsukauchi told Deku there will be no hand-holding as Yuga was in police custody.
He added they cannot ignore that Yuga and his family conspired with All For One and committed serious crimes. Moreover, they cannot be sure if he was not boobytrapped like Lady Nagant.
Tsukauchi stated they need to send him to Central Hospital for a thorough analysis. Meanwhile, Present Mic was surprised and asked the class why were they willing to trust someone like Yuga. Tenya responded that what happened was all in the past. He added they remain equally responsible for not being able to understand what was inside Yuga's heart.
Tenya told Present Mic and the others that when they see one of their classmates crying in despair, they should reach out to him as friends.
He wanted to reach out and take his hand because that was the one way they can make him his comrade.
Bakugou chipped in with a nonsensical comment about how he wanted to blast five Howitzer rounds at Yuga for all the discomfort he went through because of him. However, Bakugou was immediately called out for his remark.
Later, Aizawa called Deku and asked if he had a plan in place. Aizawa informed everyone that he stood with the class and had no intention of kicking Yuga out of U.A.
"My Hero Academia" manga chapters release every week. Fans can read the newly released chapters for free on Viz and Manga Plus.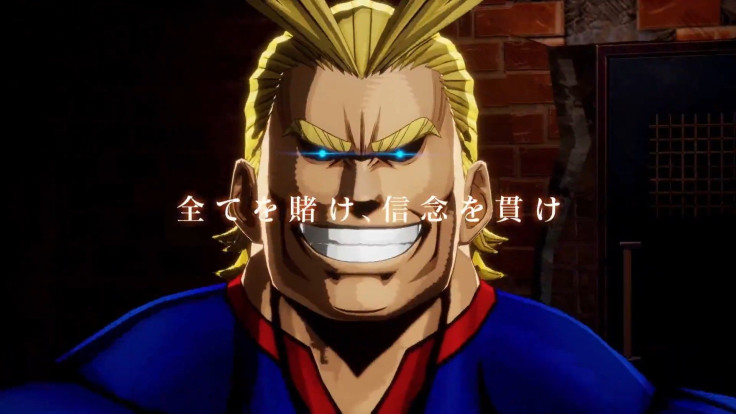 © Copyright IBTimes 2022. All rights reserved.
FOLLOW MORE IBT NEWS ON THE BELOW CHANNELS