'My Hero Academia' Chapter 353 Spoilers: Shoto's Ultimate Move, Dabi's Fate
KEY POINTS
"My Hero Academia" Chapter 353 is releasing on May 22
The chapter will be out on Manga Plus and Viz
The manga is based on the original story by Kohei Horikoshi
Shoto has unleashed his ultimate move just at the right time. Moreover, he has managed to hit Dabi with his move.
"My Hero Academia" Chapter 353 is expected to reveal if Dabi survives the attack or if he will perish. The last panel of Chapter 352 shows an unconscious Dabi and the new chapter will likely address if Dabi is still alive to continue the fight.
In the previous chapter of "My Hero Academia" manga, titled "Ultimate Moves," Shoto showed off Flashfire Fist: Phosphor technique to his friends at U.A. Academy.
Deku was particularly excited to see his friend improve and figure out a new move.
After a brief flashback sequence, the chapter addressed the ongoing battle between Shoto and Dabi. Shoto whipped out his Icebound Crash – Coldflame's Pale Blade at his opponent.
Shoto yelled at Dabi that the attack would cool his head. Dabi countered it using fire.
Meanwhile, Shoto was losing control over Flashfire Fist: Phosphor and needed a break to switch it back on. Dabi, on the other hand, was going berserk as he launched volcanic eruptions to burn everything down.
Kido, Onima and Burnin were caught in the eruptions as they attempted to protect Shoto from the deadly fire.
Shoto noted that he will be eternally grateful to his friends in Class 1-A. He knew that they will stand beside him and will always be there to reassure him.
The hero started to get ready for the next phase of his attack. And finally, Shoto launched his move called the Great Glacial Aegir.
"Middle school student Izuku Midoriya wants to be a hero more than anything, but he hasn't got an ounce of power in him. With no chance of ever getting into the prestigious U.A. High School for budding heroes, his life is looking more and more like a dead end. Then an encounter with All Might, the greatest hero of them all, gives him a chance to change his destiny…," read the official "My Hero Academia" synopsis, as per Manga Plus.
"My Hero Academia" Chapter 353 is set to hit the stands on May 22. Fans can read the latest chapter free on Manga Plus and Viz.
"My Hero Academia" manga is based on the original work by Kohei Horikoshi.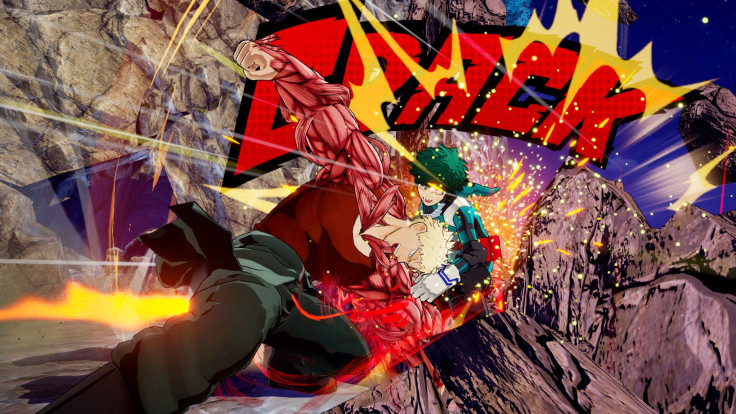 © Copyright IBTimes 2023. All rights reserved.