'My Hero Academia' Chapter 356 Delayed: New Release Date And Spoilers
KEY POINTS
"My Hero Academia" Chapter 356 is not coming out this week
The manga remains on a one-week break
The chapters are available on Manga Plus and Viz's Shonen Plus
All For One believes he has won the battle against the heroes as Endeavor is in a terrible state. However, Earphone Jack and Hawks have other plans.
Hawks has used Earphone Jack's powerful sound vibrations to unleash his Flight Feather Blade against All For One. The enemy's mask finally breaks into pieces.
"My Hero Academia" Chapter 356 will likely reveal the exposed All For One who is gasping for breath. However, fans will have to wait to witness the next phase of this battle as the manga remains on a one-week hiatus.
Chapter 356 of "My Hero Academia" is now scheduled to release on June 19.
In the previous chapter, Endeavor landed on the ground after All For One's powerful attack. He started thinking about his sons – Shoto and Dabi. Suddenly, he realized that he allowed All For One to get to him with his dirty tactics.
Elsewhere, Hawks noted Endeavor barely managed to dodge the attack. He used his feathers to sense that Endeavor was still breathing and will join the fight soon.
Hawks called Tsukuyomi but the latter was upset because he was being treated like a trainee hero. Tsukuyomi said he was sent to this location as extra support in case things go bad. Hawks realized his mistake and asked if he will help him out in the ongoing fight.
Meanwhile, All For One noted that he cannot be wasting time when Tomura Shigaraki, his other self, could be in trouble. He knew his attack failed to kill Endeavor and the hero will join his comrades soon.
Moreover, he was tired of fighting against the minions and wanted to end the battle as soon as he can.
"Middle school student Izuku Midoriya wants to be a hero more than anything, but he hasn't got an ounce of power in him. With no chance of ever getting into the prestigious U.A. High School for budding heroes, his life is looking more and more like a dead end. Then an encounter with All Might, the greatest hero of them all, gives him a chance to change his destiny…," read the official summary, according to Manga Plus.
"My Hero Academia" chapters release weekly. Fans can read the new chapter online for free on Manga Plus and Viz's Shonen Plus.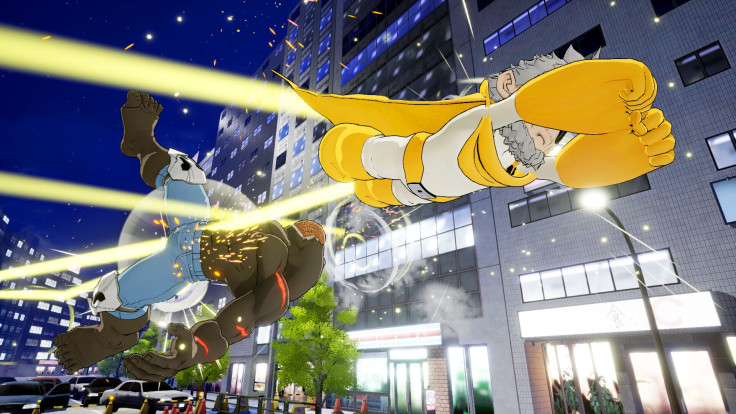 © Copyright IBTimes 2023. All rights reserved.