'My Hero Academia' Season 5, Episode 17 Live Stream Details: How To Watch Online [Spoilers]
KEY POINTS
Deku, Bakugou and Shoto are learning new things
Endeavor invites the interns to his house
"My Hero Academia" Season 5, Episode 17 (Episode 105) is airing this Saturday
The interns are working hard alongside Endeavor. Moreover, whenever Deku, Bakugou and Shoto see Endeavor during the missions, they find new things to work on. "My Hero Academia" Season 5, Episode 17 (Episode 105) will take Deku and Bakugou to the Todoroki residence.
The promo trailer of Episode 17 shows Shoto, Bakugou and Deku in the middle of a mission with Endeavor. They are giving their best and trying to learn as much as they can.
Endeavor invites Deku and Bakugou to his home for dinner. This is when Deku and Bakugou will learn more about Shoto's dysfunctional family.
Twitter user Atsushi has shared summaries of "My Hero Academia" Season 5, Episode 17 (Episode 105).
"Todoroki invited Deku and Bakugou to come with him and now the three of them are interning with Endeavor! They were able to see the No. 1's skills with their very eyes. Then one day after patrolling the city, they are invited to… the Todoroki household?! While eating dinner, Deku and Bakugou will learn more about the family's problems," read the first summary of Episode 17.
"Izuku and the others are working hard in Endeavor's agency. Then suddenly they are taken to the Todoroki house…?!" read the second summary.
Toho Animation on Monday released a new trailer of the upcoming movie, titled "My Hero Academia: World Heroes' Mission." It shows the creepy villains of the movie.
The cast of "My Hero Academia" anime includes Daiki Yamashita as Izuku Midoriya, Nobuhiko Okamoto as Katsuki Bakugou, Yuuki Kaji as Shoto Todoroki, Daichi Endō as Twice, Aoi Yūki as Tsuyu Asui, Eri Kitamura as Mina Ashido, Hiro Shimono as Dabi, Hiroshi Kamiya as Kojiro Bondo, Hiroyuki Yoshino as Present Mic, Kenta Miyake as All Might, Kouki Uchiyama as Tomura Shigaraki, Hitomi Nabatame as Setsuna Tokage, Kosuke Miyoshi as Mashirao Ojiro, Misato Fukuen as Himiko Toga, Tsuguo Mogami as Mr. Compress, Yūichi Nakamura as Hawks and Yūki Shin as Natsuo Todoroki.
Fans can watch "My Hero Academia" Season 5, Episode 17 (Episode 105) online on Crunchyroll and Funimation this Saturday. The episode will live stream in Japanese with English subtitles.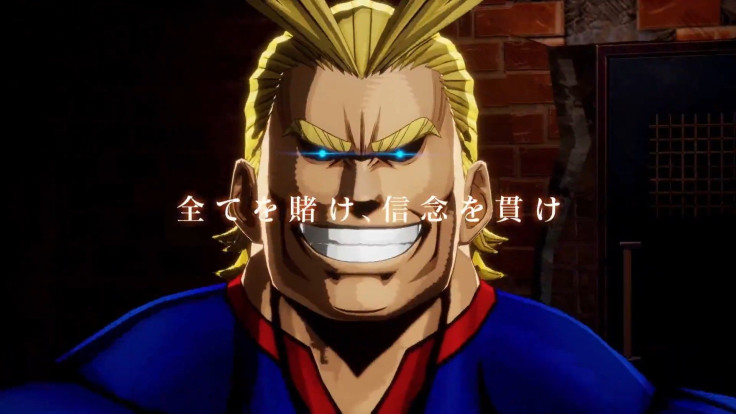 © Copyright IBTimes 2023. All rights reserved.