'My Hero Academia' Season 5, Episode 22 Live Stream Details: How To Watch Online [Spoilers]
KEY POINTS
Twice and Toga are in danger
Shigaraki and his allies are overpowered by the Meta Liberation Army
"My Hero Academia" Season 5, Episode 22 (Episode 110) will air Saturday
The League of Villains' members split up in Deika City as the battle against the Meta Liberation Army gets intense in "My Hero Academia" Season 5, Episode 22 (Episode 110).
The new episode, which is titled "Sad Man's Parade," will show the Meta Liberation Army cornering the League of Villains.
Twitter user Atsushi has shared the spoilers for the upcoming episode that reveal Twice finding Himiko Toga, who was wounded after her battle against Kizuki.
Later, some strange people, who were created by Chikazoku's meta ability, are looking to abduct Twice. However, he needs to fight back and save Toga.
"The fight between the League of Villains and the Meta Liberation Army intensifies and takes over Deika City, causing the League to split up. Twice finds Toga, who fainted after the fight against Kizuki, and the two are attacked by strange people! They were created by Chikazoku's meta ability, and are trying to capture Twice. To save Toga, he will need to overcome his trauma…!" read the first preview of "My Hero Academia" Season 5, Episode 22 (Episode 110).
"Toga is being attacked by Chikazoku's puppets. Twice will have to step up and save her!" read the second preview.
In the official promo trailer of Episode 22, the massive number of Meta Liberation Army soldiers are overpowering Shigaraki and his comrades. Can they fight the Liberation army?
The cast of "My Hero Academia" anime includes Daiki Yamashita as Izuku Midoriya, Nobuhiko Okamoto as Katsuki Bakugou, Yuuki Kaji as Shoto Todoroki, Daichi Endō as Twice, Aoi Yūki as Tsuyu Asui, Eri Kitamura as Mina Ashido, Hiro Shimono as Dabi, Hiroshi Kamiya as Kojiro Bondo, Hiroyuki Yoshino as Present Mic, Kenta Miyake as All Might, Kouki Uchiyama as Tomura Shigaraki, Hitomi Nabatame as Setsuna Tokage, Kosuke Miyoshi as Mashirao Ojiro, Misato Fukuen as Himiko Toga, Tsuguo Mogami as Mr. Compress, Yūichi Nakamura as Hawks and Yūki Shin as Natsuo Todoroki.
Fans can watch "My Hero Academia" Season 5, Episode 22 (Episode 110) online on Crunchyroll and Funimation Saturday. The episode will live stream in Japanese with English subtitles.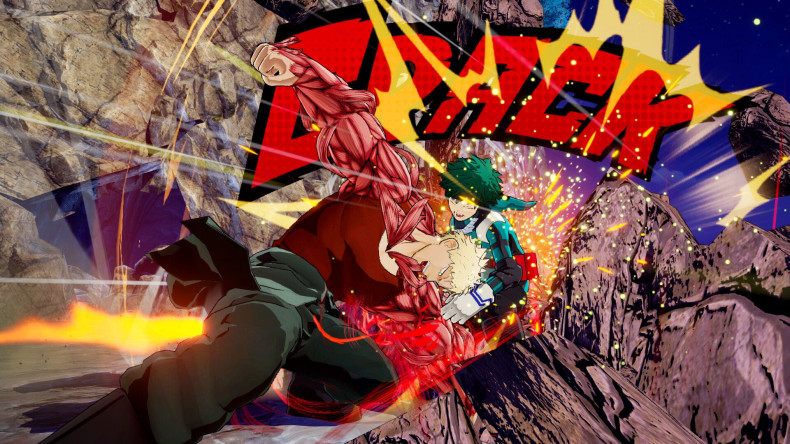 © Copyright IBTimes 2022. All rights reserved.