'My Hero Academia' Season 5, Episode 7 Promo, Spoilers, Synopsis: The Third Match
KEY POINTS
All Might warns Deku about Shinso
Tenya and Shoto play an important role in the third match
"My Hero Academia" Season 5, Episode 7 is set to air Sunday
Class A and Class B are turning up the heat in the training matches. "My Hero Academia" Season 5, Episode 7 will kickstart the third round of the battle. The new episode is called "Match 3."
The official preview trailer for "My Hero Academia" Season 5, Episode 7 is out teasing the key players from Class A who might give Class B a hard time.
Izuku Midoriya (also known as Deku) says they should have an upper hand in the match since they use Tenya Iida's speed and Shoto Todoroki's Half-Cold Half-Hot Quirk. He wants Class A to outperform the rivals and level up in the training battle.
Twitter user Atsu shared a brief synopsis of the upcoming episode. All Might warns Deku about Shinso for the fifth round of the tournament.
"During the break, All Might called Izuku and warned him about Shinso for their fifth-round battle," read the synopsis for "My Hero Academia" Season 5, Episode 7.
In the previous episode, the second round of the match continues. The Class A team members are ambushed by Kinoko Komori's Mushroom Quirk.
Momo Yaoyorozu and Toru Hagakure are covered with mushrooms. Toru cannot bear the sight of mushrooms covering her body. She gets annoyed and starts to pluck out the mushrooms.
During the battle, the Class B team outperforms and easily wins against Yaoyorozu and her teammates. Toward the end of the episode, Class B captures all the members of the Class A team.
The cast of "My Hero Academia" anime includes Daiki Yamashita as Izuku Midoriya, Nobuhiko Okamoto as Katsuki Bakugou, Yuuki Kaji as Shoto Todoroki, Daichi Endō as Twice, Aoi Yūki as Tsuyu Asui, Eri Kitamura as Mina Ashido, Hiro Shimono as Dabi, Hiroshi Kamiya as Kojiro Bondo, Hiroyuki Yoshino as Present Mic, Kenta Miyake as All Might, Kouki Uchiyama as Tomura Shigaraki, Hitomi Nabatame as Setsuna Tokage, Kosuke Miyoshi as Mashirao Ojiro, Misato Fukuen as Himiko Toga, Tsuguo Mogami as Mr. Compress, Yūichi Nakamura as Hawks and Yūki Shin as Natsuo Todoroki.
"My Hero Academia" Season 5, Episode 7 is scheduled to air Saturday. Crunchyroll and Funimation are streaming the episodes every week.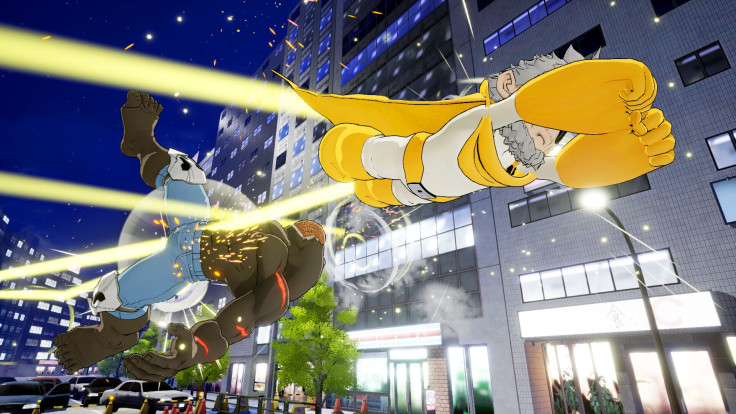 © Copyright IBTimes 2023. All rights reserved.