Myanmar Elections 2012: A Peek Inside The Changing Nation [PHOTOS]
Aung San Suu Kyi and her supporters in the decades-long fight for democracy finally saw the fruits of their labor on Sunday as the National League for Democracy, or NLD, handily won across Myanmar in the 2012 by-elections.
The results have been hailed as the most important sign yet that Myanmar's nascent reform movement is earnest in its commitment to change. Many developed democracies are boosting aid and considering dropping sanctions while Western corporations prepare to enter the formerly hermetic nation.
The increased interest in Myanmar has already had an immediate effect on one industry: tourism.
Events have moved so quickly since Dec. 1 when Hillary Clinton visited the country, said Marilyn Downing Staff, founder and president of Asia Transpacific Journeys, a highly acclaimed Boulder, Colorado-based tour operator named one of the Top 10 Tour Operators, and the only Asia Specialist, in Travel + Leisure's 2011 World's Best Awards.
We call it the 'Hillary blessing', Downing Staff said. The non-in-the-know average person thought you'd be shot in the street if you went to Burma. Of course it couldn't have been further from the truth and with more of a world eye on Burma there's been a huge shift in thinking and demand.
Downing Staff operates tours to and is an expert on the region, having made her first visit to Burma (now Myanmar) in 1987.
With timeless towns, towering pagodas, and ardently Buddhist locals, Myanmar promises the authentic Asian experience that many feel is fading in neighboring Thailand. There are no McDonald's, 7-Elevens, or Starbucks and no name-brand Western Hotels. But much of that is about to change.
They're at the crossroads where they can do this well or open up the floodgates a la Thailand, Downing Staff said. They have one of the most intact ecosystems in the world and a well-preserved culture. If they could consciously develop that ... wouldn't it be wonderful.
It's easy to forget that all of this excitement is just four months old. Yet in that time period real estate in the nation's largest city and former capital, Yangon, has nearly doubled. Tourists eager to explore the once-taboo travel destination have struggled to find rooms at booked-out hotels and flights in are similarly difficult. Hoteliers like Starwood and Marriott International are looking and ready to pounce.
Indeed the number of tourists visiting Myanmar is surging.
424,000 people visited the republic during the fiscal year 2010-2011, according to official data. Myanmar's 570 hotels and 160 guesthouses are stretched to the limit, with a total capacity of just 24,692 rooms - compared to neighboring Thailand's 4,000 hotels and resorts and 19 million visitors.
If early indications pan out, the 2012 numbers will be unlike anything the nation has ever seen. It's the start of something big - but what exactly that is remains to be seen.
For many years you felt like Christopher Columbus, Downing Staff recalled. You could be the only foreign visitor at any given point, but those days are going. It's not all bad, but it's a huge shift. Burma will change profoundly in the next five years - even in the next two. Some changes will be very much for the better and some of it, regrettably, will not.
Here's a peek inside Myanmar as it opens up to the world: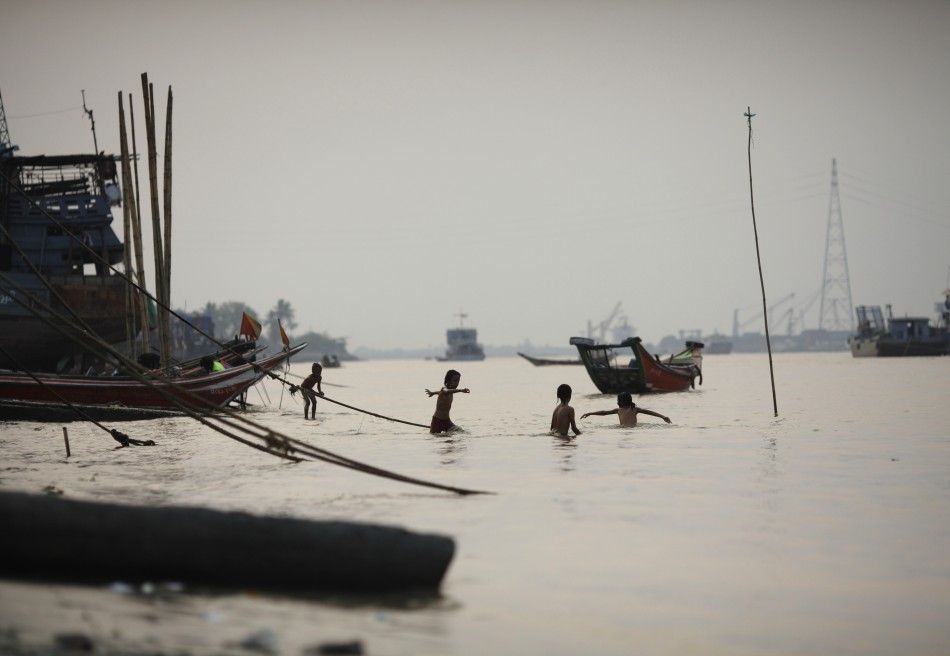 © Copyright IBTimes 2023. All rights reserved.