Mykki Blanco: 'I've Been HIV Positive Since 2011'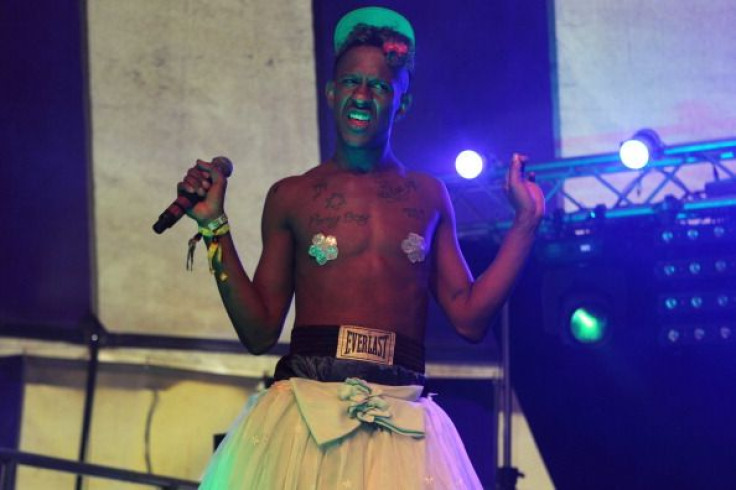 Harlem rapper Mykki Blanco confirmed he has human immunodeficiency virus (HIV) in a Facebook post Friday. The rapper, whose real name is Michael Quattlebaum Jr., also followed up his post with a series of Twitter messages Saturday.
"I've been HIV Positive since 2011, my entire career," he wrote. "F--- stigma and hiding in the dark, this is my real life. I'm healthy. I've toured the world 3 times, but I've been living in the dark. It's time to actually be as punk as I say I am."
Blanco, 29, explained that he does not want to keep any secrets. Though he always told his intimate partners about his HIV status, Blanco was always afraid someone would tell.
Part of the reason Blanco disclosed that he is HIV positive is because he doesn't think he should have to hide it. "It finally hit me...I've achieved too much while being HIV positive to be hiding from this insane society lol," Blanco wrote Saturday. Like I have to much swag to not be honest about myself and continue to have swag."
He also said he wanted to get married. "So I'll be honest, do I want this news to become my narrative- NO. I'm artsy as f--- my work and what I create has always been my way out," Blanco said. "But I want a husband lol, I want everyone to know shit, now you know, the haters will really steer clear and the friends nearer."
Blanco finished his tweets with a message of his back that said "no looking back."
Follow me on Twitter @mariamzzarella
© Copyright IBTimes 2023. All rights reserved.