The Mystery Gang Has Been Revealed In The New 'Scoob!' Trailer
Scooby-Doo's long-awaited origin story is finally hitting theaters and we now have our first look at the voice cast and animated characters. "Scoob!" features reimagined takes of the beloved "Scooby-Doo" characters with Will Forte as Shaggy, Zac Efron as Fred, Gina Rodriguez as Velma, Amanda Seyfried as Daphne, and Frank Welker as the titular dog.
The trailer from Warner Bros. Pictures shows us the first moments when Shaggy met Scooby-Doo when they were both just little pups. It's quickly revealed how Scooby-Doo got his iconic, silly name.
Fast-forward to the founding of the Mystery Gang and the action kicks off. Shaggy and Scoob are shown being seemingly abducted and the team has to band together for the first time ever to defeat an evil plot to release a "Ghost Dog." They quickly learn that their talking dog may be the only one who can stop the takeover.
IMDb's synopsis states, "As they race to stop this dogpocalypse, the gang discovers that Scooby has an epic destiny greater than anyone imagined."
While "Scooby-Doo" fans can expect the comeback of the original animated show's characters, there will be a few surprises along the way. Hanna-Barbara's Blue Falcon and popular cartoon, crime-fighting dog Dynomutt are slated to make appearances in the film. The two will be voiced by Mark Wahlberg and Ken Jeong, respectively, according to Deadline.
"Scoob!" will hit theaters May 15, 2020.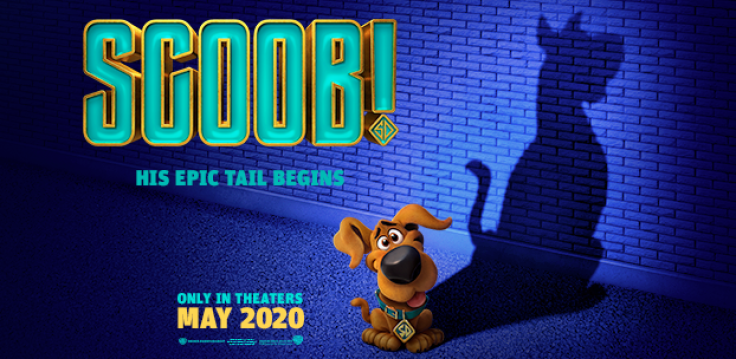 © Copyright IBTimes 2023. All rights reserved.