Nadya 'Octomom' Suleman Sued For Refusing To Dance Topless At Florida Strip Club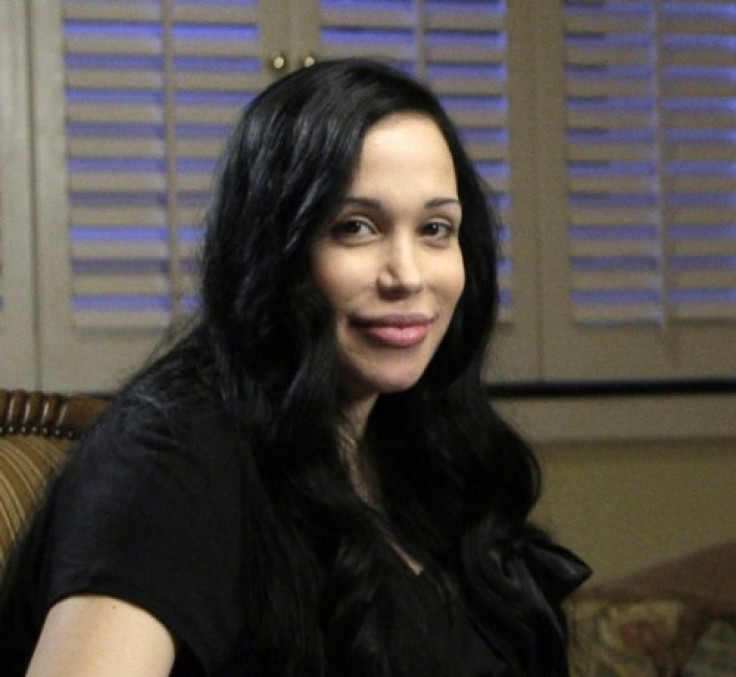 Nadya Suleman, better known as Ocotmom, is reportedly being sued for backing out of a deal that had her set to dance at a Florida strip club.
According to USAToday, the mother of 14 is now facing a lawsuit after she doubled back on a signed contract that said she would dance topless in eight shows at T's Lounge in West Palm Beach.
Suleman reportedly signed a contract on June 3 to appear at T's Lounge in what was being billed as her first feature dance appearance.
Two days later, a rep for Suleman sent notice that she would no longer appear at the club because she seen a television interview in which the club bartender called her crazy.
T's Lounge, which was supposed to play host to the Ocotomom strip tease starting Wednesday, July 11, is seeking an emergency injunction to keep her from appearing at a competing club, USAToday reports.
The injunction could potentially mean more breeches of contracts for Suleman as she is set to take the stage at Playhouse Gentleman's Club in Hollywood on Friday, July 13.
On April 30, 2012, Suleman filed for personal bankruptcy in Orange County Superior Court. Suleman said she had $50,000 in assets and up to $1 million in debts. Her home in La Habra was set to go up for auction.
Suleman continued efforts to raise money to support herself and her children. In June, she announced that she would be recording a new single with recording artist Adam Barta after she appeared in an alternate cut of his Q&A music video, where she was heard saying, Let's do a duet, on my new album!
In June, Suleman appeared in the adult film Octomom Uncovered produced by Wicked Pictures. The film was released on June 20, 2012.
© Copyright IBTimes 2023. All rights reserved.