Nadya Suleman: How Much Did Naked Octomom Get Paid To Go Nude?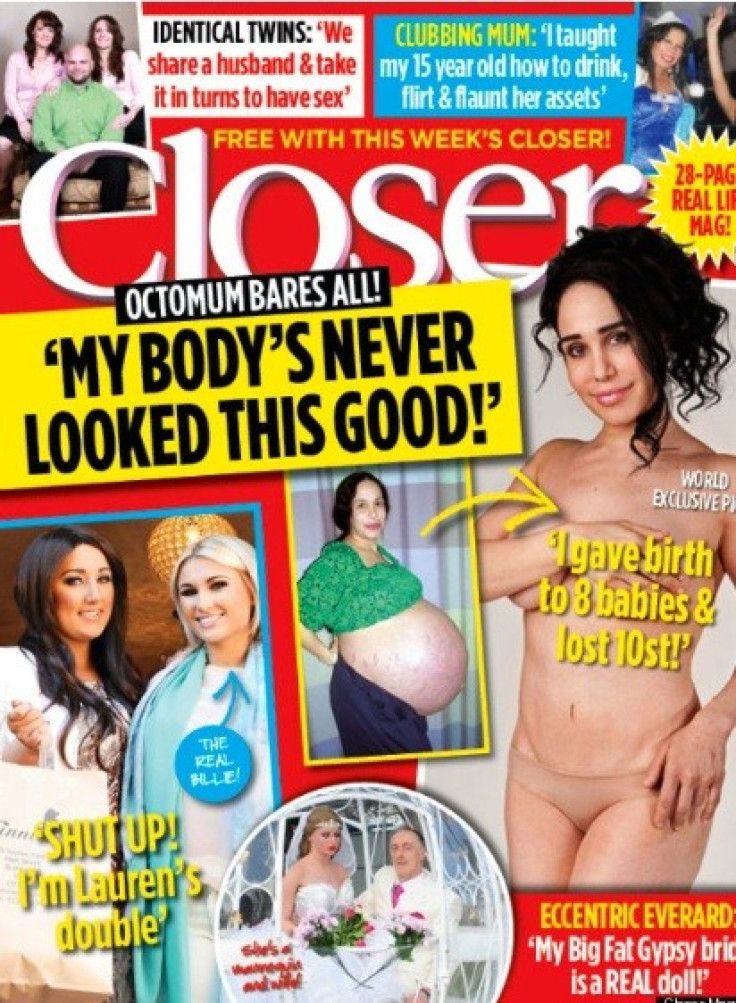 Octomom Nadya Suleman's topless photos for Closer magazine have been circulating the web, but it seems like Suleman didn't do the photo shoot to brag about her new body. TMZ is reporting that the mom of 14 is days away from being homeless.
According to TMZ, Suleman's home has been in and out of foreclosure for over a year, with an auction to sell it being held on Thursday. Sources told TMZ that the Octomom received $10,000 for the shoot with Closer, which is what she needs to rent a new place.
The money that Suleman supposedly received from this photo shoot is significantly lower than what she has been offered in the past to show some skin.
In 2009, the same year that she gave birth to the octuplets, Suleman was offered one million dollars by Vivid Entertainment to star in an adult film. A letter to Nadya Suleman from Co-Chairman of Vivid Entertainment, Steven Hirsch, was obtained by TMZ. The letter stated that Your movie would be distributed under our Vivid-Celeb imprint, which has released titles starring such personalities as Pamela Anderson, Kim Kardashian, and most recently, former Miss USA Kelli McCarty. The letter continued, We hope you will give this project serious consideration and that you will contact me at your earliest convenience to discuss the matter.
Back in 2010, Suleman faced similar problems of foreclosure, owing more than $450,000 in mortgage payments, reported the New York Daily News. Vivid Entertainment had once again contacted the single mom, stating in a press release, We remain interested in working with Nadya and we're prepared to make a new offer that would secure her living arrangements by having her home fully paid for. The Daily News stated that the offer at the time had decreased from the one million dollars offered a year ago.
© Copyright IBTimes 2023. All rights reserved.