Naked Donald Trump Troll Doll Kickstarter Funded Within Days Of Toy's Debut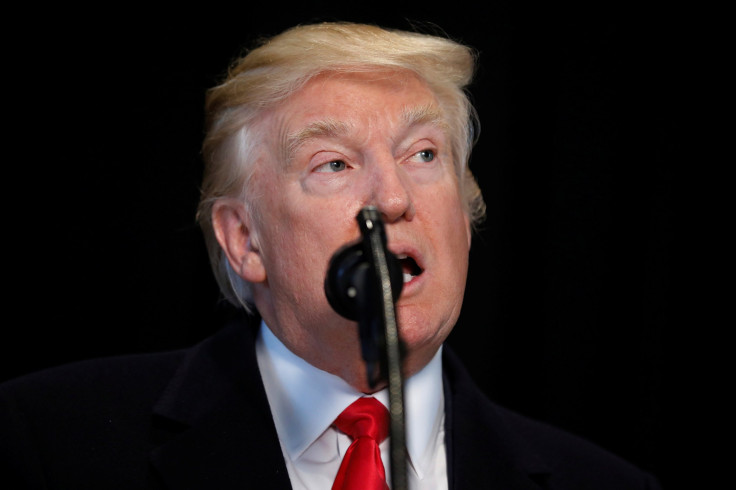 Critics have long labeled President Donald Trump an internet troll for his controversial tweets. Now, a famous ex-Disney sculptor has made that perception into a brand-new toy.
Chuck Williams launched a Kickstarter campaign earlier this month to mass-produce a very naked and very lifelike Troll doll of the new president. The crowdfunding initiative — unearthed by humor and odd news site Bored Panda — reached its goal over the weekend.
The doll features a shock of blond hair whisked to the side much like the classic Troll doll of the 1960s. In addition to having Trump's famously thick eyebrows and a cell phone in its small right hand, the prototype wasn't exactly kind when it came to the president's lower extremities.
Williams posted on the fundraising page that the doll's mockup had generated good responses from people with a variety of viewpoints.
"This figure is near and dear to me and thankfully it seems to have brought a smile to all sides of the political spectrum. The response has taken me a little by surprise!! I am very grateful to have made so many people happy with this sculpture," Williams wrote when the campaign began.
As of Tuesday afternoon, Williams had raised more than $60,000 from about 1,400 donors. He initially aimed for $38,000 to mass produce the vinyl- and resin-based figure.
"I want to make this figure widely available to everyone around the world that has taken a liking to my caricature sculpture and to do that I need your help to cover the costs of making the production molds and castings as well as the freight costs from the toy factory," he wrote on Kickstarter.
With the money on hand, Williams wrote that his experience in the collectibles industry should allow him the means to find the right manufacturer for the doll, which was set to be delivered to backers next month. Williams worked as senior staff sculptor for Disney from 1995 to 2000 and currently runs Williams Studio 2 with costume fabricator and wife Lynne.
© Copyright IBTimes 2023. All rights reserved.