Naked Homeless Man Arrested After Breaking Into Family's Home, Killing Their Pet Parakeets
KEY POINTS
The man, identified as 34-year-old Paul Kiyan, allegedly broke into the home and killed the family's parakeets
Police said he was able to get inside the house using a garage opener taken from an unlocked car
Kiyan is facing burglary and animal cruelty charges over the incident
A naked homeless man was taken into custody after he broke into a Los Angeles, California home last week and allegedly killed the homeowners' pets.
The man, identified as 34-year-old Paul Kiyan, was arrested at approximately 2:40 p.m. last Thursday in the 1000 block of Casiano Road in Bel Air, KABC reported, citing Los Angeles police.
Homeowner Mat Sabz said he was alone in the residence that afternoon when his wife called to tell him that security cameras had captured a naked man breaking into their home, a report by FOX 11 Los Angeles said.
"I see a man downstairs, eye to eye. Immediately I raised my voice and pointed at him saying, 'hey, what are you doing?'" Sabz told the outlet.
"He didn't leave. He looked at me and said 'this is my house, what are you doing here' and before I could say a word he said 'I'm going to call the police,'" the homeowner said.
Kiyan allegedly went downstairs and made himself at home, swimming in the family's pool and trying on clothes. Sabz said Kiyan then proceeded to kill his family's two pet parakeets.
"First he smiled at them like a serial killer. He put his hands near them, dropped them, and stomped on them. The other bird knew what was going on. You can hear the bird screaming and he did the same thing with the second bird. And that kind of changed everything when we saw that he killed these two defenseless animals," Sabz said.
Following the alleged killings, Sabz said the man escaped the house by jumping off the balcony and landing on his car while he was on the phone with 911.
Neighborhood security arrived shortly after and arrested the intruder.
The Beverly Hills Police Department said Kiyan was able to gain access to the house using a garage door opener that was taken from an unlocked car.
According to Sabz, the experience was "extremely traumatizing" for his family, including his kids who were not present during the incident, as per KABC.
The family is thankful no one was hurt, but they said they were so traumatized that, for the time being, they have decided not to stay in their home, NBC Los Angeles reported.
Kiyan is facing burglary and animal cruelty charges over the incident, according to the Los Angeles Police Department.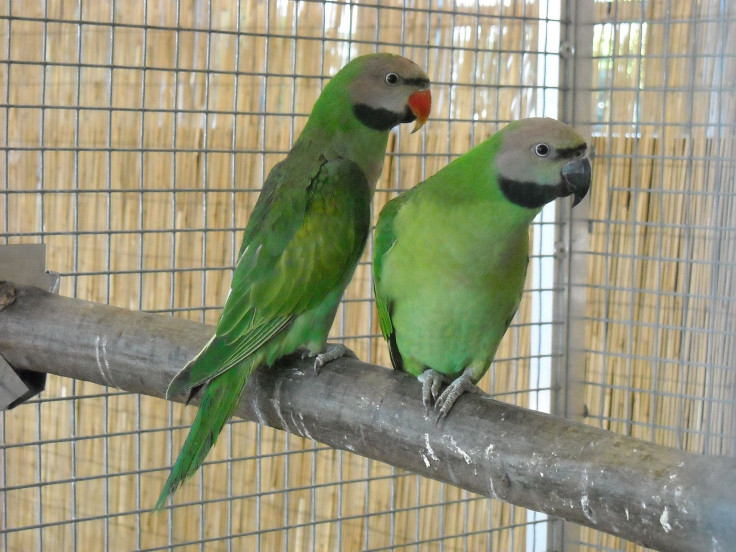 © Copyright IBTimes 2022. All rights reserved.
FOLLOW MORE IBT NEWS ON THE BELOW CHANNELS