Naked Marine Photo Scandal Update: Nude Pictures Being Sold On Dark Web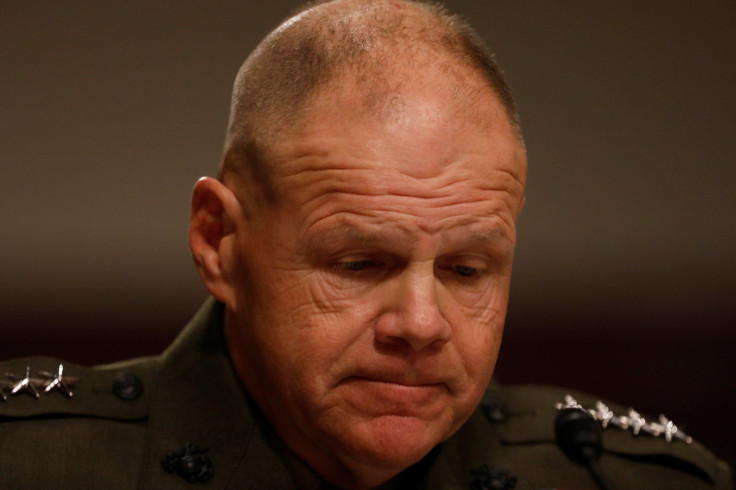 More than a month after reports emerged of an online group sharing leaked naked photographs of female military service members, the pictures are now being sold on the dark web. The photos were originally revealed by the War Horse, part of the Center for Investigative Reporting that explores issues related to veterans and defense.
War Horse found a Facebook group of nearly 30,000 members called Marines United that was distributing explicit photos of female service members without their permission. The group was eventually shut down, but the illicit photo ring quickly moved into other territory to publish the pictures, including Instagram, Snapchat and now, the dark web.
The Daily Beast uncovered three new groups sharing the photos, two new private shared drives, groups selling Marines United t-shirts and other attempts to publish and sell the photographs on the dark web, according to a report published Wednesday.
Because of the elusive nature of the dark web, prosecution can be difficult.
"The dark web is kind of like a street," Stephen Pearson, digital crime and digital terrorism professor at Utica College, told the Daily Beast. "You've got houses with addresses and houses without addresses. The ones without addresses, nobody knows anything about those places. But it's still on the same street, still on the same internet and connection and hardware, but the places are difficult to find. And without knowing the network encryption you can't get there."
The Daily Beast found that many of the sellers on the dark web were not connected to the military, but instead were set up by foreign entities playing off the original group. Investigations have yielded little as the photos have continued to proliferate on all corners of the internet.
"Even if I could, I'm never re-enlisting," Marine Lance Cpl. Marisa Woytek, whose photos were repeatedly posted on the Marines United page without her permission, told the Washington Post when the scandal first broke. "Being sexually harassed online ruined the Marine Corps for me, and the experience."
© Copyright IBTimes 2023. All rights reserved.
FOLLOW MORE IBT NEWS ON THE BELOW CHANNELS