Nancy Pelosi Should Resign, Frustrated Democrats Say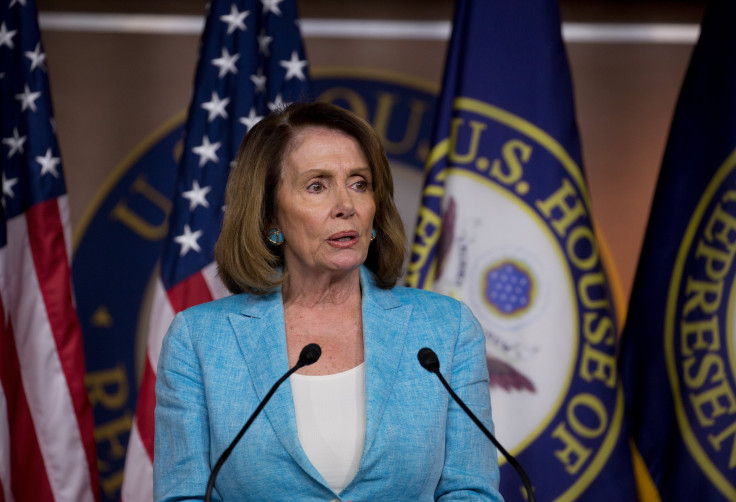 Democratic lawmakers said that Rep. Nancy Pelosi (D-Ca.) should step down as the leader of the party as the embattled House Minority Leader defended her leadership.
"Nancy Pelosi was a great speaker, she was a great leader, but her time has come and gone. And yes, she is a great fundraiser, but if the money we're raising through her leadership is not helping us win elections, then we have to have this conversation now," Rep. Kathleen Rice (D-Ny.) said on MSNBC Thursday.
Rice points to Pelosi as the reason that the Democrats keep losing. This allegation comes following the loss by the Democratic candidate John Ossoff in the special election for Georgia's Sixth District after Trump nominated Tom Price as Secretary of Health and Human Services.
"The rationale for getting new leadership is that we're losing," Rice said. "Do I think it's fair that the Republicans playbook over the last four election cycles has been attacking Nancy Pelosi and demonizing her? No, that's not fair, nor is it accurate. But guess what? It works. They're winning so we have to address that reality."
NEW: Trump Won The Popular Vote, He Tells Nancy Pelosi
Pelosi, in a press conference Thursday, defended her leadership during the special election saying that she is "very confident" in the support of her caucus and said that while she respects the opinions of the members of her party, she won't be stepping down.
The reaction on Twitter was immediate.
Pelosi was tied closely to Ossoff during the campaign leading up to the local election, and some in the party blame her directly for the loss.
"I think you'd have to be an idiot to think we could win the House with Pelosi at the top," said Rep. Filemon Vela (D-Tx.) to Politico on Wednesday. "Nancy Pelosi is not the only reason that Ossoff lost. But she certainly is one of the reasons."
NEW: What Has Trump Done Since Elected? President Has 'Nothing To Show' For Month In Office, Pelosi Argues
Twitter reacted to calls for her removal with a mix of responses. Some users on both sides of the political spectrum were in agreement that fresh leadership is needed in the party.
Others on the social media platform defended Pelosi saying that it's hard to find an adequate replacement and that this is another example of a strong woman being blamed for something that wasn't her fault.
President Trump took to Twitter Thursday to weigh in on whether Pelosi should resign. "I certainly hope the Democrats do not force Nancy P out. That would be very bad for the Republican Party - and please let Cryin' Chuck stay! Trump said, referring to Senate Minority Leader Chuck Schumer.
© Copyright IBTimes 2023. All rights reserved.
FOLLOW MORE IBT NEWS ON THE BELOW CHANNELS