NASA Bumps Jeanette Epps From International Space Station Crew Ahead Of Launch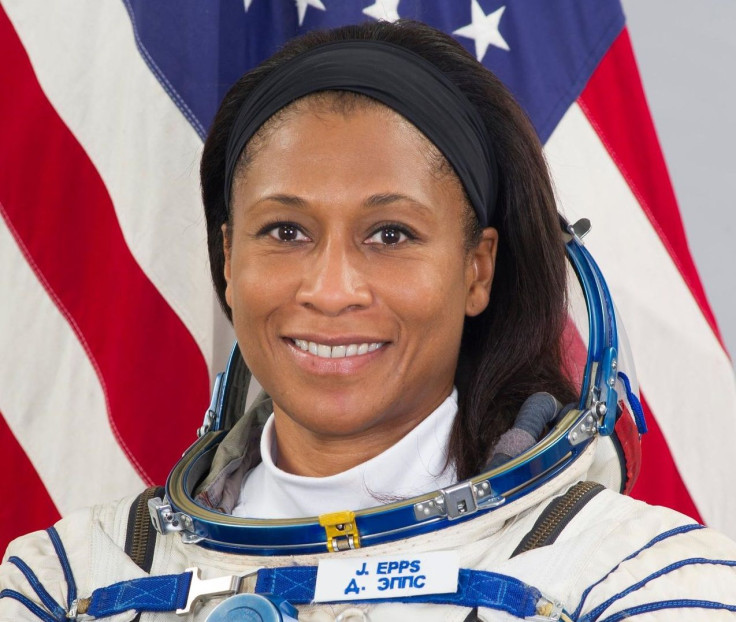 UPDATE: Jan. 22, 2018, 1:30 p.m. EST - After it was announced that NASA astronaut Jeanette Epps had been replaced for her upcoming mission to the International Space Station, Henry Epps took to Facebook to blame racism and misogyny in NASA for the change, The Washington Post reported. In the post, Henry Epps identified himself as the brother of Jeanette, and the cover photo for the profile is a family photo. The post has since been removed but Henry Epps shared a petition that called for Jeanette Epps to be put back on the ISS mission she was originally scheduled for.
Original Story:
NASA announced some changes to the space station missions and the flight assignments for 2018 on Thursday. The agency announced that Jeanette Epps, who was scheduled to make history as a member of the Expedition 56/57 crew, scheduled to launch in June, was removed from that specific mission to the International Space Station.
"Jeanette Epps would have been the first African American to conduct long-duration mission to the station," Brandi Dean, of NASA's Public Affairs office told International Business Times. It's currently undecided whether Epps, who was the flight engineer for Expedition 56/57, will be a crew member on another ISS mission in the future.
A release from NASA said that Epps would be replaced by Serena Auñón-Chancellor who was originally scheduled to go to the ISS on Expedition 58/59. Additionally, Anne McClain, was assigned to Expedition 58/59, scheduled for a November launch.
"A number of factors are considered when making flight assignments; these decisions are personnel matters, for which NASA doesn't provide information," Dean said.
The release said Epps would return to Johnson Space Center in Houston to return to work in the Astronaut Office. Friday, Dean confirmed that Epps had returned to the active astronaut corps and would still be considered for future missions.
As of November, Epps and her crewmates were training and preparing for their launch that was originally scheduled for April and later moved to June.
Epps was part of the 2009 astronaut class and completed astronaut candidate training including Russian language, spacewalk, and robotics training. Since completing her training she's worked on various NASA operations and further training while awaiting mission assignment.
© Copyright IBTimes 2023. All rights reserved.