NASA Partners With Minecraft To Form Artemis-Themed 'Worlds' [Watch]
KEY POINTS
There are three new Artemis-inspired worlds on Minecraft
Kids can learn various skills from rocketry to team work and problem-solving
The missions may help kids develop a "lifelong love of learning"
In an effort to inspire the next generation of space explorers, NASA has partnered with Minecraft to develop "worlds" that are based on its ambitious Artemis Program.
Minecraft gamers can now try taking part in NASA's Artemis Program with new Artemis-themed worlds. They were developed through a partnership between NASA's Office of STEM Management and Microsoft, which actually owns Minecraft.
Gamers can experience the various tasks that are required for the mission, from building a rocket and launching it to establishing a lunar base.
It starts with "Artemis: Rocket Build" mission, where kids will learn about rocket engineering by building and launching a rocket. Here, they'll actually learn about the "key considerations that go into rocket design, propulsion, and the demands of flying into space," Minecraft Education noted in a blog post.
It is followed by "Return to the Moon," wherein they'll get to have the "thrilling experience" of journeying to the Moon via the Orion Capsule and then by "Artemis: Moon Base."
"Artemis: Rocket Build" will be free on both Minecraft Marketplace and Minecraft Education. The other two, however, are "exclusive" to Minecraft Education.
"NASA strives to reach the broadest audience and inspire the Artemis Generation to prepare them for the missions of tomorrow," NASA Administrator Bill Nelson said in a news release. "Through our partnership with Microsoft, this new frontier in Minecraft reflects NASA's priority of pushing the boundaries of exploration on the Moon, Mars and beyond."
Apart from inspiring the players, they may even help them build important skills for such missions and beyond, from coding and collaborating to creativity, communication and problem-solving. They will even have to deal with some real-world challenges, making it a rather special experience for budding scientists.
"The Minecraft Education Artemis Missions will engage students in space science, spark interest in STEM (science, technology, engineering and mathematics), and help develop a lifelong love of learning," noted Minecraft Education. "If you know a young person, Minecraft player, or teacher interested in space and rocket science, be sure to encourage them to play!"
This is not the first time Minecraft and NASA have collaborated to inspire an interest in STEM and space. Even the International Space Station is available on the platform.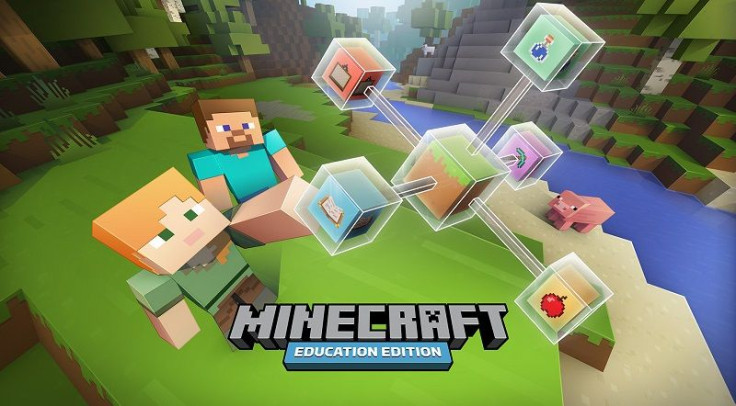 © Copyright IBTimes 2023. All rights reserved.