NASA Twin GRAIL Spacecraft Will Help Unravel Mysteries of the Moon (PHOTOS)
On Thursday, NASA will launch two unmanned spacecrafts to the moon, nearly forty-two years after US astronaut Buzz Aldrin planted an American flag on the lunar surface.
The US space agency's twin GRAIL spacecrafts will embark on its fact-finding lunar mission from Florida's Cape Canaveral. The satellites will sit atop a United Launch Alliance Delta II rocket which will blast off to space as early as 8:37 am Thursday (1237 GMT). Live launch coverage will start at 6am Eastern on NASA TV. However, clouds and thunderstorms are expected to linger near Florida's Space Coast for the next few days making a delay more likely than not. However, the sky is expected to clear by Saturday or Sunday, GRAIL launch weather officer Joel Tumbiolo said.
On entering the lunar orbit, the two spacecrafts will fly 34 miles above the lunar surface and spend three months measuring lunar gravity and will conduct other experiments to determine the structure of the lunar interior from crust to core that will not only help us understand the origin (the popular belief is that when a planet-sized object crashed into the Earth, it flung a load of material into space that eventually became the moon) and thermal evolution of the moon better but also may help scientists learn a lot about how the other big planets in the inner solar system — Mercury, Venus, Earth and Mars — formed and evolved as well. Most importantly, the mission will help unlock many secrets of our planet's lonely and mysterious satellite as it will map the far side of the moon which humans have never explored.
Start the slideshow to find out more about NASA's GRAIL spacecrafts and mysteries of the moon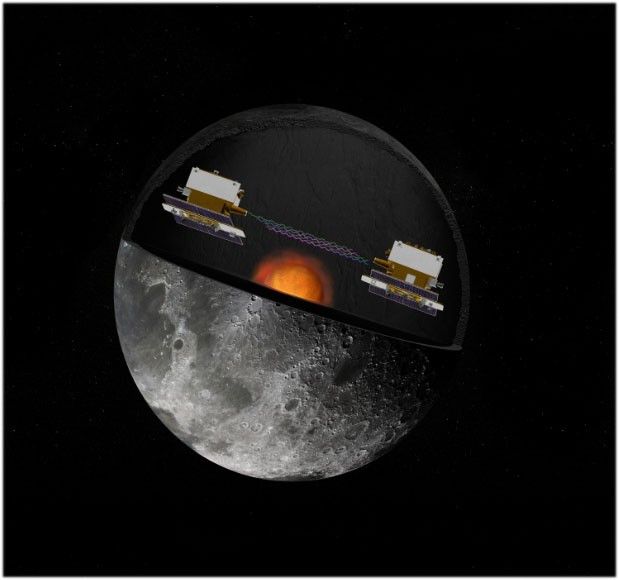 © Copyright IBTimes 2023. All rights reserved.