NASA's CORAL Campaign Will Study Reefs From 23,000 Feet Above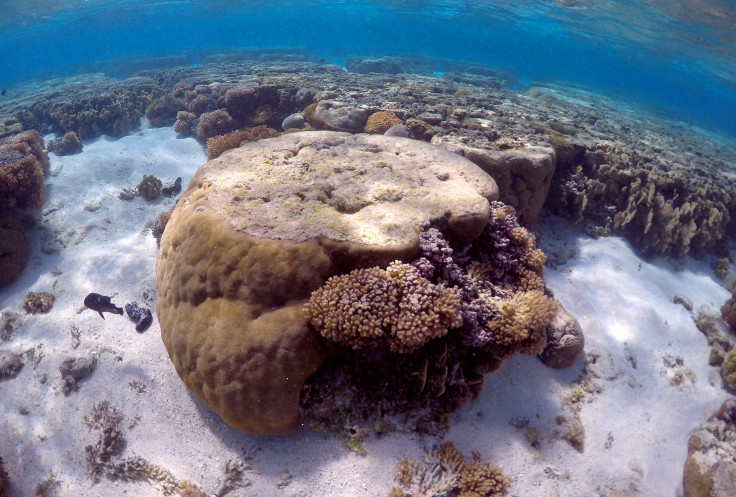 NASA, in collaboration with top scientists from around the world, is launching a campaign Thursday to gather new data on coral reefs. NASA's Jet Propulsion Laboratory will study coral reefs from 23,000 feet above.
Scientists hope that this 3-year-long campaign will help them ascertain how environmental forces, including global warming, acidification and pollution impact coral reefs around the world.
"CORAL (Coral Reef Airborne Laboratory) is an airborne mission to survey reefs at select locations across the Pacific," principal investigator for the project Eric Hochberg told The Associated Press Tuesday, "The idea is to get a new perspective on coral reefs from above, to study them at a larger scale than we have been able to before, and then relate reef condition to the environment."
The scientists plan on mapping huge swaths of coral using specially designed tools mounted on a high-flying aircraft. The primary science will be conducted using these instruments and the data gathered will be validated by taking baseline measurements in the ocean. The project's top NASA scientist Michelle Gierach will be deciphering the data gathered from the aircraft. Hochberg and Gierach were at Kaneohe Bay in Oahu, Hawaii to gather baseline data in the water.
"PRISM, the instrument that we're using ... is the state-of-the-art instrument for addressing coastal and in-water science questions," Gierach said, "CORAL wouldn't be possible without an instrument like PRISM, it's really the heart and soul of the project."
Gierach added that corals are globally important and that it is essential to study the changes coral reefs undergo in order to make managed decisions about their future.
Researchers say that reefs are among the first ecosystems that are directly impacted by global warming. The campaign will study the reefs in Hawaii, Palau, the Mariana Islands, and Australia's Great Barrier Reef.
Authorities said the data collected by CORAL will be publicly available and will take about six months to process once captured.
© Copyright IBTimes 2023. All rights reserved.
FOLLOW MORE IBT NEWS ON THE BELOW CHANNELS