'Nashville' Star Laura Benanti Opens Up About Miscarriage; Tony Winner Asks 'Why Do We Not Talk About This More?'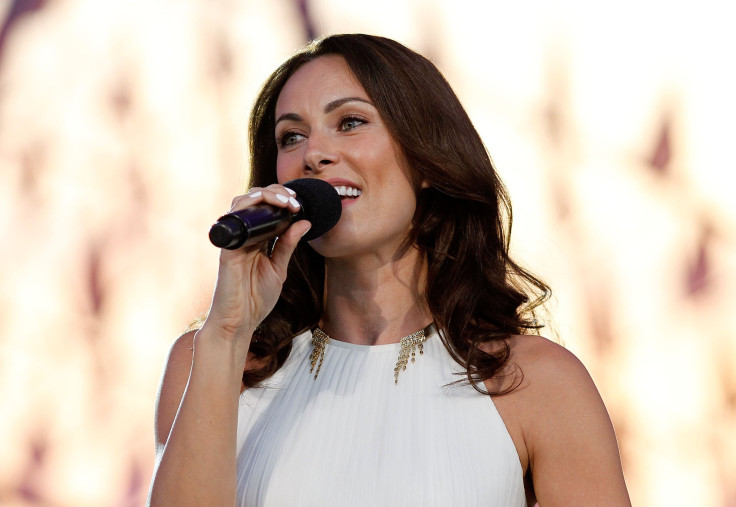 Laura Benanti is known for her dramatic parts in TV shows like "Nashville" or her Tony-winning performance as Louise in "Gypsy," but the actress tends to keep things light in real life. Her Twitter is filled with snarky commentary, and she spends her free time making funny videos about feminism and using cell phones in theaters. However, Benanti took a moment to talk about a serious subject in an essay for Huffington Post: miscarriage.
The actress and her fiancé, Patrick Brown, were expecting a child earlier this year. In her essay, Benanti explains that the day after she first heard a heartbeat on an ultrasound, she went back to the doctor to discover that she had a miscarriage. The 36-year-old clarified that her essay isn't about garnering sympathy. She wants people to actually discuss the issue more often.
"Why do we not talk about this more?" Benanti asked. "After this happened to me, I spoke with women I felt relatively close to, who had experienced the same thing, and I had never even known. The most common response I was given after telling someone I had just experienced the big M was, 'This is SO common. This happens to SO many women.'"
The soon-to-be "Supergirl" actress explained that she doesn't want to be silent about her miscarriage, and she doesn't believe that people should keep their miscarriages private if that isn't helpful to their grieving process. "Everyone handles grief differently, and I am certainly not suggesting that all women run around telling people they had a miscarriage if that isn't healing for them," she explained. "What I am suggesting is that, if this is something that truly affects so many women and their partners (some statistics say 1 in 3 pregnancies, some say 1 in 5), then perhaps we need to encourage a cultural environment more conducive to empathetic understanding."
Read Benanti's full essay, titled "My Experience With the Voldemort of Women's Health Issues," on Huffington Post.
Fans have already started responding to Benanti on Twitter. Several thanked her for speaking out and shared their own losses.
One follower asked the actress for advice about what to do for her many loved ones who experienced miscarriages. Benanti explained that just being there while they're grieving is all anyone can really do.
Benanti will next appear on TV in "Supergirl" as Alura Zor-El. She'll return to Broadway in "She Loves Me" in the spring.
© Copyright IBTimes 2023. All rights reserved.