Natalee Holloway Informant Quits Investigation Into Disappearance
A key informant in the disappearance of Natalee Holloway has decided to quit cooperating with the investigation, according to a new episode of the Oxygen series "The Disappearance of Natalee Holloway." The informant, a man known as Gabriel, was set to participate in a sting to get a confession from another man about what happened to Natalee, People magazine reported.
Natalee's father, Dave Holloway, enlisted private investigator TJ Ward to look into his daughter's disappearance. Natalee went missing in 2005 during a graduation trip to Aruba. The 18-year-old was officially declared dead in 2012, though her body was never located. A Dutch man named Joran van der Sloot remained the prime suspect in Natalee's disappearance. Van der Sloot is behind bars in Peru for the murder of a different young woman.
Gabriel, the informant working with Dave Holloway and Ward, told Ward he was friends with a man named John Ludwig who was involved in disposing of Natalee's body. Ludwig allegedly said he removed Natalee's body from a grave at Van der Sloot's request and helped him cremate the body.
Ludwig accepted $1,500 from Van der Sloot to remove the body and cremate it, he reportedly told Gabriel. Ludwig also told Gabriel that Van der Sloot told him he had given Natalee the date rape drug GHB and she died after choking on her own vomit. Ward and Dave Holloway set up an undercover sting in which Gabriel would record a confession from Ludwig about his involvement. Gabriel, however, quit before the sting took place, according to a Thursday preview of the third episode of "The Disappearance of Natalee Holloway."
"I have not been able to work or go nowhere because I've been watching a nutcase," Gabriel told Ward in a phone call in the episode three preview. "It's been really stressful on my behalf. I feel like I'm getting taken advantage of, when I'm doing all the goddamn work… I feel like I'm getting struck in the face and I quit."
Gabriel previously voiced his anxieties about dealing with Ludwig in another episode of the show.
"He is not a person that you want to be around, 'cause he's not mentally stable," Gabriel said, according to People.
Ward, in turn, expressed misgivings about Gabriel as an informant.
"Dealing with Gabriel on a day to day basis is very challenging," he told the camera. "It's challenging having to deal with his frustration conversation after conversation after conversation."
Ward and Dave Holloway's investigation, in conjunction with Gabriel's information, yielded a new set of human remains in Aruba that could belong to Natalee. The skeletal remains were sent for DNA testing to determine their identity. Initial results revealed the remains belonged to a single Caucasian person of European descent — all characteristics that match Natalee.
"We're going to have a statistical probability and a confidence level that this is Natalee or not," Jason Kolowski, the forensic investigator in charge of testing the remains, told the Daily Mail last week.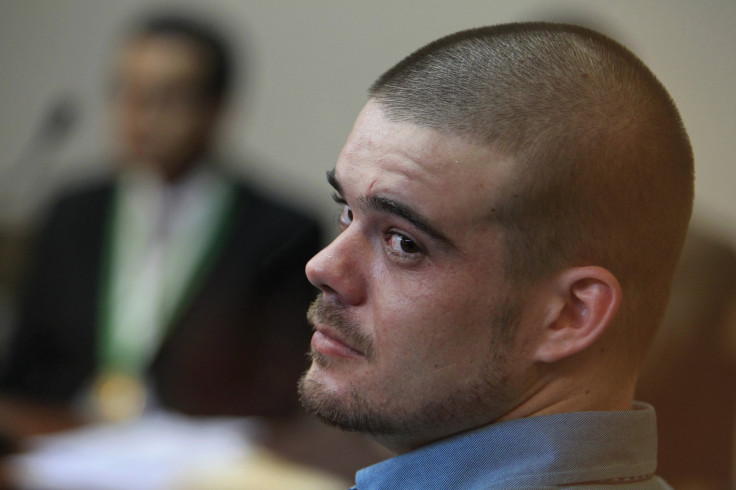 SaveSave
© Copyright IBTimes 2023. All rights reserved.