Nathan Griffith Asks Jenelle Evans To Give Her Engagement Ring Back In 'Teen Mom 2' Episode 6 Clip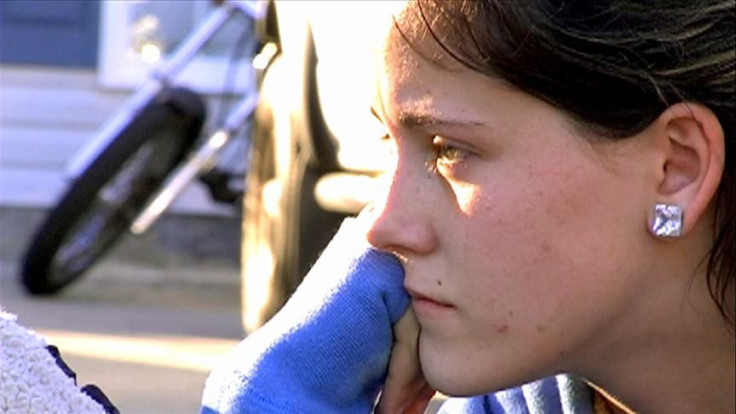 Nathan Griffith and Jenelle Evans' relationship issues will come to a head on Thursday's installment of the MTV docuseries. A sneak-peek video of episode 6 shows Nathan asking Jenelle to give back the engagement ring he presented to her just a few episodes prior.
Nathan's request comes after a heated argument between the engaged couple. In the clip, released by MTV Monday, Jenelle reveals that she's reached her "breaking point" in her relationship with Nathan and wants to go out with friends. When she informs Nathan of her plans, he lashes out, calling her decision to go out a revenge tactic. Jenelle responds saying she is frustrated because he recently disappeared for two days.
"You've been at a hotel with God knows who doing God knows what!" Jenelle says. Nathan doesn't give any insight into his hotel visit, only saying it was the "best two days of my entire life."
Jenelle tells Nathan she's most upset by the fact that he left behind their son, Kaiser, and that she's the one having to take care of him during the night. Nathan accuses his fiancée of "playing the victim card" and questions why she remains in a relationship with him.
"I want to make it work for our family, but all you want to do is leave, leave, leave, leave, leave. If you want to work on this relationship, you would stay," Jenelle says.
Nathan then calls Jenelle a "sociopath" and says that if she doesn't go to counseling none of her romances will pan out. He then requests she remove her engagement ring. She denies his request, calling the ring a gift.
Before heading out to spend time with her friends, Jenelle shares one final dig at Nathan when he says he want the ring back for the second time. "Don't worry I'll take it off before I go out tonight," she says.
Watch the "Teen Mom 2" clip from Season 6, episode 6 below:
MTV viewers don't have to tune in to find out the current status Nathan and Jenelle's relationship. Following rumors of Nathan's infidelity, the couple confirmed their decision to call off their engagement earlier this month. Nathan has since started dating Jessica Henry. Jenelle was recently spotted with her ex-boyfriend and "Teen Mom 2" co-star Kieffer Delp.
"Teen Mom 2" airs Thursdays at 10 p.m. EDT on MTV.
© Copyright IBTimes 2023. All rights reserved.