National Cookie Day Freebies 2015: 10 Places Where You Can Get Free And Discounted Treats Friday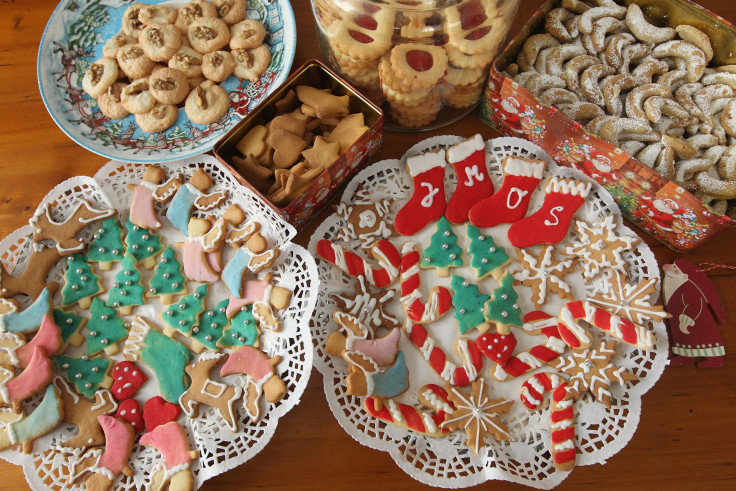 Friday is the one day of the year when you don't have to be blue to be a cookie monster. It's National Cookie Day, an unofficial but delicious celebration of the sweet snack. The observance was reportedly launched in the 1980s by the Blue Chip Cookie Co., and it's still going strong today. Get your weekend started early by scoring a free cookie at one of these stores offering deals Friday:
• At Insomnia Cookies, get one free chocolate chunk cookie with any purchase. Delivery minimums still apply, but the deal runs through 3 a.m.
• At Great American Cookies locations, you can nab a free regular chocolate chip cookie.
• At Whole Foods stores, you can get up to three chocolate chip cookies for 25 cents each. This promotion extends through Tuesday.
• At ROCS convenience stores, you can get a free cookie if you sing "Jingle bell, jingle bell, jingle bell ROCS. Jingle bells play on National Cookie Day!"
• At Food City stores, you can get a freshly baked in-store cookie for free and two dozen cookies for $5 through Tuesday.
• At Hot Box Cookies in Columbia, Missouri, you can get two free chocolate cookies if you follow the company on social media. The deal runs from 10 a.m. to 6 p.m.
• At Christie Cookies in Nashville, you can get free cookies from 8 a.m. to 4 p.m.
• At the Rockefeller Center Christmas Tree in New York City, DoubleTree by Hilton hotel elves will be giving out cookies to tourists from 1 p.m. to 4 p.m.
• In Baltimore, GalleyFoods is giving out free gourmet cookies starting at 1 p.m. All you have to do is request one through the iPhone app.
• At any Canada Subway location, get a free cookie when you claim the offer on Facebook.
Can't get there in person on Friday? There are at least three online retailers running deals that just happen to coincide with Friday's holiday:
• On the Blue Chip Cookies website, specials and gift certificates are 12 percent off with the coupon Joyful15.
• On the Cheryl's website, everything is 15 percent off with the promo code CHERYL15 through the end of the year.
• On the Mrs. Fields website, shipping is only $5 with the code DECDEALS.
© Copyright IBTimes 2023. All rights reserved.