National Daughter's Day 2022: 15 Quotes To Share On This Special Occasion
National Daughter's Day marks a time to recognize the impact girls and young women have on the lives of their families.
The unofficial holiday will be celebrated on Sunday this year. In some countries it is observed on the fourth Sunday in September or celebrated in October.
The day gives parents the opportunity to give their daughters extra attention and express their love and support for their children.
In honor of National Daughter's Day, check out some inspiring quotes from Wise Sayings and A-Z Quotes about the joy children add to their parents' lives.
1. "A daughter is the happy memories of the past, the joyful moments of the present, and the hope and promise of the future." – Bruce Barton
2. "Daughter are angels sent from above to fill our heart with unending love." – J. Lee
3. "Trust your daughters, they are faithful. Honor your daughters, they are honorable. Educate your daughters, they are amazing." – Ziauddin Yousafzai
4. "A daughter is the most beautiful gifts this world has to give." – Laurel Atherton
5. "A son is a son 'til he gets a wife, but a daughter is a daughter all her life." – Emily Giffin
6. "A daughter is a bundle of firsts that excite and delight, giggles that come from deep inside and are always contagious, everything wonderful and precious, and your love for her knows no bounds." – Barbara Cage
7. "For our daughters and our granddaughters now, the sky is the limit." – Nancy Pelosi
8. "Our daughters are the most precious of our treasures, the dearest possessions of our homes, and the objects of our most watchful love." – Margaret E. Sangster
9. "Certain is it that there is no kind of affection so purely angelic as of a father to a daughter. In love to our wives there is desire; to our sons, ambition, but to our daughters there is something which there are no words to express." – Joseph Addison
10. "A daughter is a treasure and a cause of sleeplessness." – Ben Sirach
11. "Never grow a wishbone, daughter, where you backbone ought to be." – Clementine Paddleford
12. "A daughter can lead to baldness, but the remainder of the road is just as smooth." – Byron Pulsifer
13. "One of the greatest gifts I've ever gotten is my daughter." – Ace Frehley
14. "We've begun to raise daughters more like sons... but few have the courage to raise our sons more like our daughters." – Gloria Steinem
15. "Having a little girl has been like following an old treasure map with the important paths torn away." – Heather Gudenkauf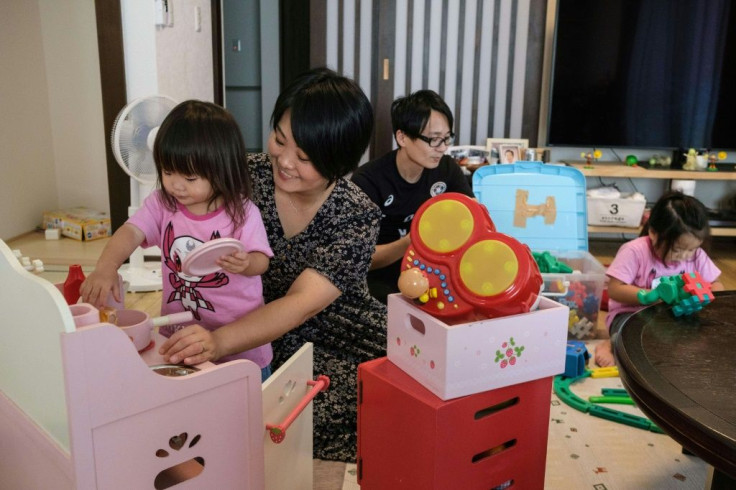 © Copyright IBTimes 2023. All rights reserved.