National Garfield The Cat Day 2021: 24 Relatable Quotes From The Iconic Tabby
Garfield the Cat is among the most well-known and loved fictional felines. On National Garfield the Cat Day, observed annually on June 19, we celebrate this lasagna-loving tabby.
Fun holidays give us a chance to celebrate some icons in pop culture, and National Garfield the Cat Day is one of them. Since its debut on June 19, 1978, the Garfield comic strip has entertained people all over the world and even has the 2015 Guinness World Record for being the most widely syndicated comic strip in the world.
Garfield is somewhat relatable, with his love for lasagna and coffee, and thorough dislike for Mondays and diets. He is also well known for his wit and funny one-liners.
To celebrate National Garfield the Cat Day, let's look at some of the iconic ginger tabby's most relatable quotes. (Courtesy, Parade, Kidadl and AllGreatQuotes)
"Love me, feed me, never leave me."
"I never met a lasagna I didn't like."
"In the history of mankind, no two people have ever been able to agree on the toppings for pizza."
"It's not that I dislike you, I just don't like you near me."
"I shall now attempt to eat a diet lunch consisting of one leaf of lettuce lightly seasoned with ... one quart of Mayonnaise."
"Oh no! I overslept! I'm late! For my nap."
"When the lasagna content in my blood gets low, I get mean."
"I'll rise, but I won't shine."
"Good morning. Sometimes, on the show, we like to teach you something a little educational. No, no! Don't change the channel! It's not that educational!"
"I am hungry. Therefore I am."
"Anybody can exercise... But this kind of lethargy takes real discipline."
"I couldn't be more asleep."
"That's the mad scientist's assistant, Igor. Mad scientists' assistants are always named Igor. It's, like, a law."
"This rescue work is exhausting. When do heroes get to eat?"
"I'm not overweight, I'm under-tall."
"You should never say, 'Things can't possibly get any worse.' Things'll always find a way."
"The most active thing about me is my imagination."
"All candy is for me!"
"I'm not messy, I'm organizationally challenged!"
"What luck. Jon finally gets a decent quantity of food in the house and it had to be yogurt."
"You can bet it wasn't an exercise freak who invented power steering."
"Diet is 'die' with a 't.'"
"If people were meant to pop out of bed, we'd all sleep in toasters."
Jon: "Well guys, how would you like to experience something real scary?"
Garfield: "Hmmm, Jon's gonna sing."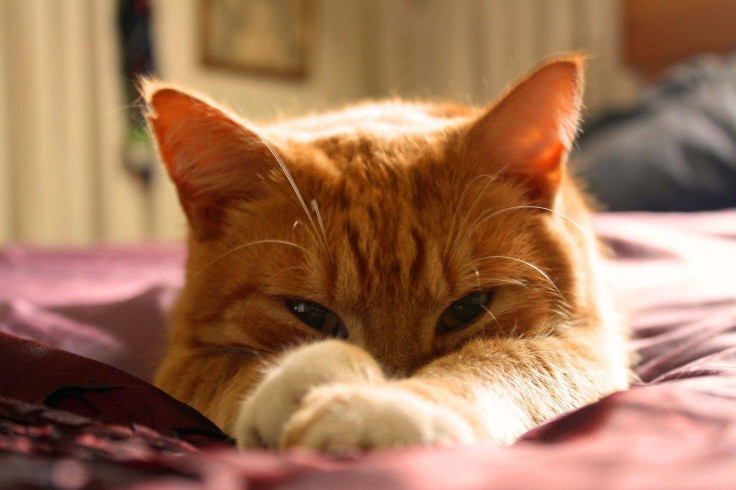 © Copyright IBTimes 2023. All rights reserved.