National Guard Units Descend To Help With COVID-19 Fight
KEY POINTS
National Guard units have been activated in many states
The military will take over hotels and other large venues to set up facilities
This is not martial law, as rumors say
President Trump has exercised executive authority and activated the National Guard in New York, California, and Washington state to aid in the COVID-19 epidemic. In most cases, when the National Guard is activated, there is a 75/25 split that takes place to cover the cost associated with mobilizing and deploying these troops. The states usually pay the latter part; however, in this case, because the President ordered their activation, the federal government will bear the entire amount.
According to a report by Defense Blog, the New York National Guard moved into New York City on Sunday. Initial reports stirred up a hornet's nest of concern as the National Guard activated and was beginning to roll to their assigned places in the city. Contrary to what many people think, this is not the beginning of martial law.
The Commander of the Army Corps of Engineers made it clear that the Army National Guard and Reserve units that have been called up will be working in conjunction with business owners of hotels and large sporting venues to set up ICU style hospitals to collect overflow of patients should the infrastructure in a place get overloaded. This means that what they're going to do is set up hospitals in parking lots and sports venues to take care of the extra patients that hospitals cannot handle.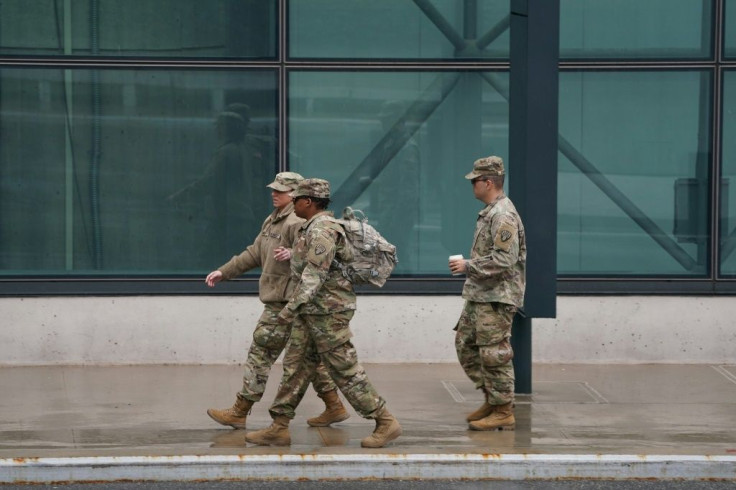 California Gov. Gavin Newsom ordered a shelter in place order for the entire State of California. The governor's order establishes penal code violations for ignoring the shelter-in-place. There have been no direct signs of the National Guard moving through the state of California any more than usual. Still several residents are concerned not just about the COVID-19 but also government involvement.
Residents of California are doing their best to adjust to the shelter-in-place order. Initially when panic started, store shelves couldn't be stocked with basic necessities including toilet paper and baby wipes; however, those items have begun to slowly reappear on store shelves, especially with stores selling them limiting quantities that are available to each shopper. But incidents of violence attributed to the quarantine have not been on the radar of any of the local media.
© Copyright IBTimes 2023. All rights reserved.