National Kite Flying Day 2021: Inspiring Quotes To Share With Loved Ones
National Kite Flying Day is celebrated annually on Feb. 8 to encourage kite making and flying. Several kite lovers across the country mark this day by flying kites or attending festivals.
Share these inspiring quotes, courtesy azquotes, to celebrate this popular hobby.
1. "Throw your dreams into space like a kite, and you do not know what it will bring back, a new life, a new friend, a new love, a new country." – Anais Nin
2. "Kites rise highest against the wind - not with it." – Winston Churchill
3. "You need to grab your dream out of the sky like it's a kite and pinch the string through your fingers until you reach the spool." – Augusten Burroughs
4. "Love without friendship is like a kite, aloft only when the winds are favorable. Friendship is what gives love its wings." – Sherry Thomas
5. "I am a kite in a tornado, but I have a long string." – Karen Marie Moning
6. "My mind was in my heart, anchored like a bright kite in a safe place." – Elizabeth Berg
7. "Like a kite Cut from the string, Lightly the soul of my youth Has taken flight." – Takuboku Ishikawa
8. "I went to my doctor and asked for something for persistent wind. He gave me a kite." – Les Dawson
9. "Art is like a kite. You have to pull the string hard in order to stretch it to its limit, but you don't want to pull it so hard that you break the thread, because the thread connects you to the land and its peoples." – Wu Guanzhong
10. "The wolf dreads the pitfall, the hawk suspects the snare, and the kite the covered hook." – Horace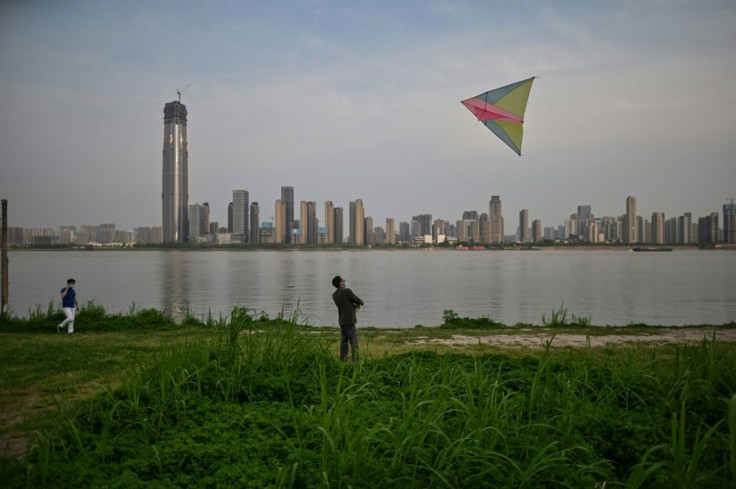 © Copyright IBTimes 2023. All rights reserved.