National Letter Of Intent Signing 2017: What Happens When College Football Recruits Commit To A Team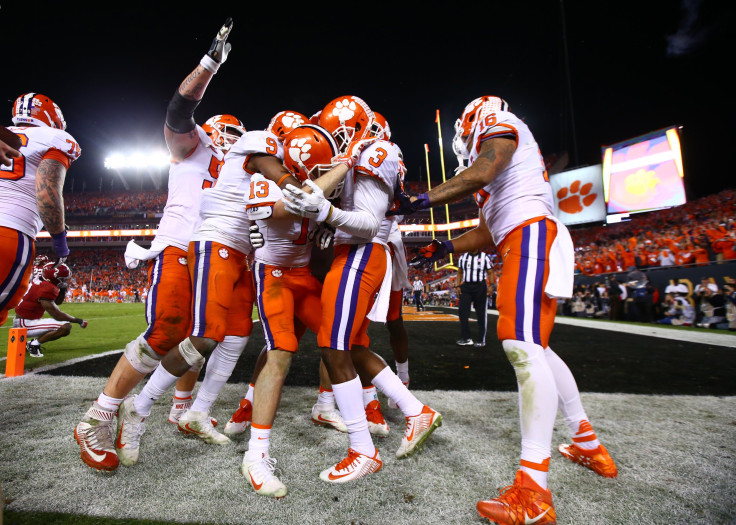 As National Signing Day approaches Wednesday, a number of top college football recruits were expected to determine their football career fates. The day has traditionally marked the moment that high school seniors officially commit to attend a university and play for its football team, simultaneously stopping other NCAA schools from recruiting them.
The players sign a National Letter of Intent (NLI): A contractual agreement between a college recruit and an NLI member institution. The agreement means that the student will attend the school for at least an academic year and in return, the school will provide a scholarship.
Recruiting services like ESPN, Rivals, Scout and 247Sports have ranked more than 3,000 players, with the final list announced on the first Wednesday of February. Aside from showing recruits' potential, the system also allows football fans to get a peek at what their teams will look like in the future, according to 247Sports.
"Recruiting is, by far, the most important thing to a college football program, because college football is a Jims and Joes game. If you are a staff that's outstanding at evaluating and getting guys that fit your scheme and who will be hungry to develop ... you're going to compete year in and year out," 247Sports Director of Recruiting Steve Wiltfong said.
Out of the top ten prospects for 2017 on Scout.com, three have given verbal commitments to the Stanford University: Foster Sarell, Walker Little and Davis Mills. Rivals' ranking of its top ten recruiting prospects listed similar recruits but also included Josh Kaindoh, who verbally committed to Florida State University, and Chase Young, who verbally committed to Ohio State University.
Verbal commitments are different than a letter of intent because they are non-binding. Hence, a recruit could verbally commit to one school and then officially sign with another.
"The NLI program does not recognize verbal commitments. It is not uncommon for a student to verbally commit to one institution and subsequently sign an NLI with another institution. And, on some occasions, a school may accept your verbal commitment and later offer the NLI to another prospective student-athlete," the National Letter of Intent website stated.
© Copyright IBTimes 2023. All rights reserved.