National Meatball Day 2021: 12 Recipe Secrets To Making The Best Meatballs
It's National Meatball Day! The history of meatballs dates back to the second century B.C., but they remain a popular food today.
Just about every culture has its own version of meatballs, including the Spanish albondigas, Dutch bitterballen, Chinese lion's heads and South African skilpedjies, to name a few, according to The Atlantic.
In celebration of National Meatball Day, which is celebrated every March 9, here are 12 recipe secrets your grandma might have used to make the best meatballs.
Consider mixing your meats
Try blending two to three kinds of ground meat when making meatballs. The classic pork and beef blend never fails and is usually better than just beef alone. Adding lamb meat can also add more depth to your meatball's flavor.
Homemade breadcrumbs stay winning
Soak some leftover stale bread in milk for a few minutes and remove the excess milk by squeezing the bread. After this, break up the bread into smaller pieces. Homemade breadcrumbs have more vitality than grocery-bought crumbs too.
Add pancetta
When cooking meatballs, consider adding pancetta to the mixture as its fat can boost the meatballs' juiciness and tenderness.
Garlic and herbs should do the trick
Using fresh garlic adds a unique kick to your cooking, and classic Italian herbs like oregano, red pepper flakes and fresh parsley can bring meatballs up a notch. Don't forget the salt and pepper!
Cheese, please
Freshly grated Parmesan, Parmigiano-Reggiano or Romano cheese is a classic when making meatballs.
High-quality meat means high-quality meatballs
Upgrading one's meat is one way to guarantee tasty meatballs. A fresh, healthy chunk of meat has no substitute when making this classic meal.
Season, season and season some more
To make sure that the meatballs' flavors pop, be generous with the seasoning. Shower in the cheese as well as the salt, garlic and herbs.
Add milk to increase the moisture
A little bit of milk will add to the moisture of meatballs, per TasteOfHome.com. Contrary to what people think, it isn't actually eggs that increase the meatballs' moisture. What eggs actually do is bind the meat, breadcrumbs, cheese and herbs together.
Mix ingredients by hand
With clean, freshly-washed hands, you can mix the ingredients better and avoid overworking the meat.
The shape and the size matters
If you are planning to serve the meatballs in soups, smaller, bite-sized meals would do. If they will be served with spaghetti, however, medium-sized meatballs are much more preferred.
Pan-fry meatballs
After shaping them, consider taking a two-step approach when cooking the meatballs. Instead of simply roasting, try opening with a quick sear in hot oil, roughly two minutes per side, to build a dark crust.
Consider making a sauce
A classic tomato sauce is a perfect partner to meatballs, no matter the style of cooking.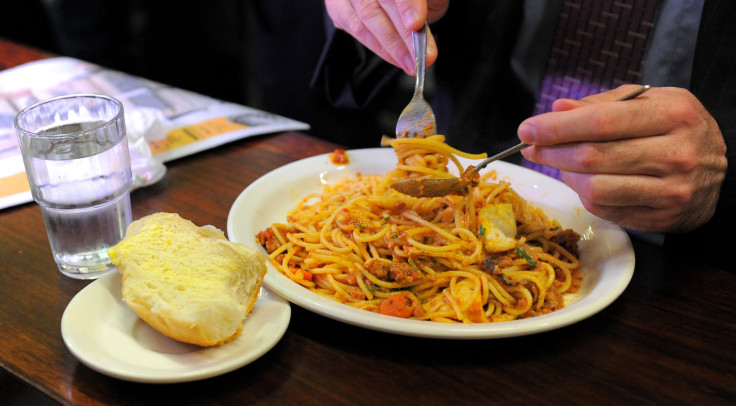 © Copyright IBTimes 2023. All rights reserved.