National Moon Day 2022: Interesting Facts About The Historic Lunar Landing
Astronomy enthusiasts can prepare for a lunar-themed celebration Wednesday as it marks National Moon Day.
The day commemorates the historic Moon landing on July 20, 1969.
Many decades have passed, but that first Moon landing remains just as significant. National Moon Day not only celebrates the great achievement, but also looks back at all the events that led to the momentous landing.
The space industry has certainly come a long way today. Apollo missions sent many other astronauts to the Moon, 12 of whom had the chance to walk on it. And under NASA's Artemis mission, the agency now aims to send the first woman and the first person of color to the Moon.
On this day, the celebration can even go global. The United Nations General Assembly in 2021 declared July 20 as the "International Moon Day" to celebrate "the achievements of all States in the exploration of the Moon and raise public awareness of sustainable Moon exploration and utilization."
After all, that first lunar landing was "One small step for man, one giant leap for mankind."
One simple way to celebrate the day would be to watch that first lunar landing. People can have a Moon-themed watch party, perhaps together with friends or family members.
It would also be interesting to look into the many achievements of those Moon missions. You can even look further into the Artemis mission and its aim to inspire the next generation of explorers.
Let's look at some interesting facts about the historic Moon landing in 1969: (Courtesy: Penguin Books, History and Britannica)
Neil Armstrong and Buzz Aldrin had to stand up while the Eagle lunar module was dropping to the Moon because it was so small that there were no seats.
Neil Armstrong, Buzz Aldrin and Michael Collins were part of the historic Apollo 11 mission. Collins remained in the command module Columbia while Aldrin and Armstrong landed on the Moon.
During the mission, the astronauts collected 23 kilograms (50 pounds) of rock and soil samples and took a lot of photos.
Moon dirt was said to be very "clingy" and had a certain smell, which, according to the astronauts, was like "wet fireplace ashes." Strangely, the smell was reportedly gone when the sealed containers containing samples were opened after reaching Earth.
Buzz Aldrin is said to be the first man to go to urinate on the Moon, using a special feature in his spacesuit.
The phrase "The Eagle has landed" is said to have originated from the mission as it was Neil Armstrong's radio message upon touchdown.
As soon as the astronauts touched down in the Pacific Ocean, they were quarantined and checked for any possible diseases they might have carried back.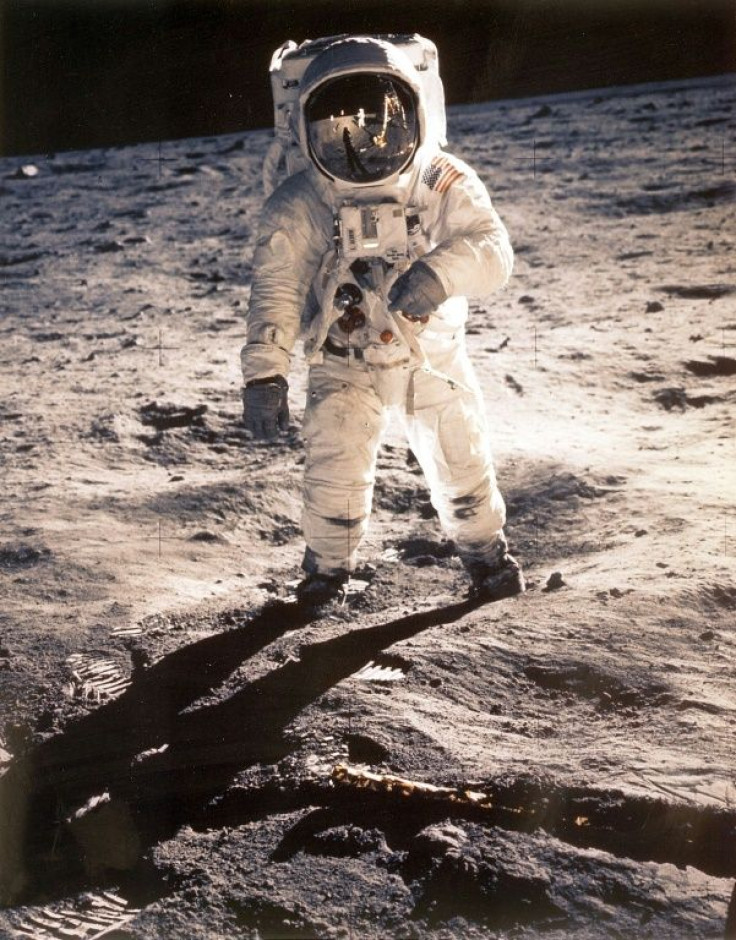 © Copyright IBTimes 2022. All rights reserved.
FOLLOW MORE IBT NEWS ON THE BELOW CHANNELS