National Nurses Day 2021: Free Food, Deals And Discounts
KEY POINTS
National Nurses Day is celebrated every May 6 and highlights the hard work and contributions of healthcare workers
Enjoy a free burrito on Chipotle by presenting a valid ID if you're a healthcare worker
Amazon is giving away free books on nursing for Kindle owners
On National Nurses Day, people all over the country honor the vital role nurses play in society. To celebrate society's modern-day heroes, tons of brands and restaurants are taking part in the holiday by giving away freebies, discounts and promos to healthcare workers.
On National Nurses Day this Thursday, here's where you can get great deals and freebies, courtesy of Parade and CBS:
Chipotle
The restaurant chain is giving out free burritos to healthcare workers until supplies last all through the month of May. Make sure to apply through their website to get your freebie.
Outback Steakhouse
A 10% Heroes Discount will be given every day to healthcare workers. Firefighters, police, first responders and active and former military members can also avail of the discount by presenting a valid, medical, federal or state ID.
Amazon
Amazon is giving away free books about nursing for Kindle owners. From topics about microbiology to Florence Nightingale's life, the company is offering copies of these books for free.
IHOP
Get 25% off on your meal at IHOP by presenting a healthcare ID at its participating restaurants on National Nurses Day.
Panda Express
Panda Express will give all nurses a 10% discount. They will just need to present their IDs to avail the promo.
Mrs. Fields
Frontline and healthcare workers will get 25% off the bundles in Mrs. Fields' "Medical Heroes Collection."
Farfetch
The luxury brand is offering a 10% discount to essential workers who wish to buy one of their products. Just make sure to verify your status on their website beforehand to receive your code.
Red Lobster
Through May 17, the restaurant will be giving healthcare workers 10% off on their orders if they present their valid employee ID. The promo is available either for dine-in or to-go.
Under Armour
Nurses, as well as other healthcare workers, are treated to up to 40% off on their purchases, whether online or in-store, until May 9. After that date, they can still avail of a 10% discount by verifying their identity at UnderArmour.com.
Free Insomnia Cookies
Nurses and healthcare workers are entitled to a free cookie at any Insomnia bakery, no purchase required. If you spend at least $5 in the store, you'll be treated to a free six-pack of cookies.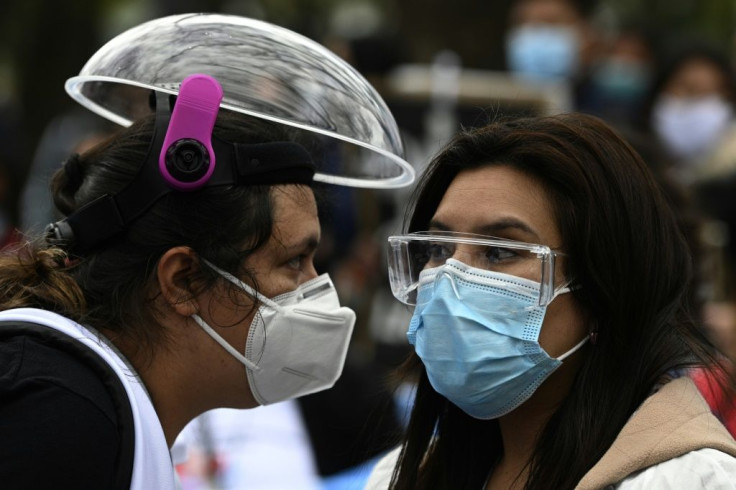 © Copyright IBTimes 2023. All rights reserved.